'Awexa, play Disney songs' -- Amazon unveils new Echo Dot Kids Edition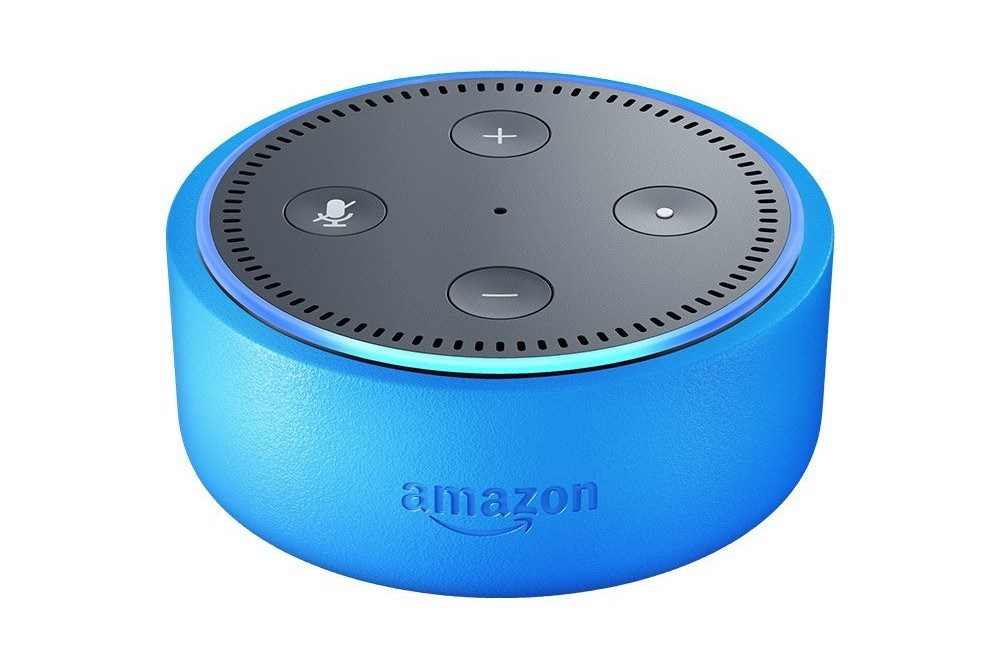 While the likes of Google and Apple are making some headway in the home voice assistant market, Amazon remains king. Part of the reason for its success (beyond simply being the first to market) is the retail giant offers a range of Alexa compatible devices to suit every need and budget.
Today, it adds another device to its range, targeting a different, but inevitable demographic -- Echo Dot Kids Edition.
This new Echo Dot is -- from a technology point of view -- the same as other Echo Dots, but because it's aimed specifically at children it has some important differences.
Like all Dots it includes seven far-field microphones for picking up voice commands, a built-in speaker, and the option to connect to a larger speaker via Bluetooth or audio cable. The first difference is this Dot comes wrapped in a colorful rubber case available in red, green, or blue, and backed with a two year guarantee.
The second difference is it comes with a year's subscription to FreeTime Unlimited. This service adds parental controls, an optimized Alexa experience for kids, and child-friendly content. If you like the sound of that and already have an Echo product, you'll be pleased to know you can enable it on your existing Echo, Echo Dot, or Echo Plus for $2.99 per month per child. It isn't available for Echo devices with screens, however.
Once the FreeTime Unlimited subscription expires you can renew it, or just go with the basic free service. This offers the parental controls and disables grown up features, such as shopping, news and certain third-party skills.
FreeTime has also been optimized to better recognize kids' higher and, erm, squeakier voices, which shows the level of thought that Amazon has put into this new service.
The Echo Dot Kids Edition is priced at $79.99 ($30 more than the standard Echo Dot) and is available for preorder from today. Shipments begin from May 9th.