T-Mobile and Sprint are merging to create a customer-focused 5G juggernaut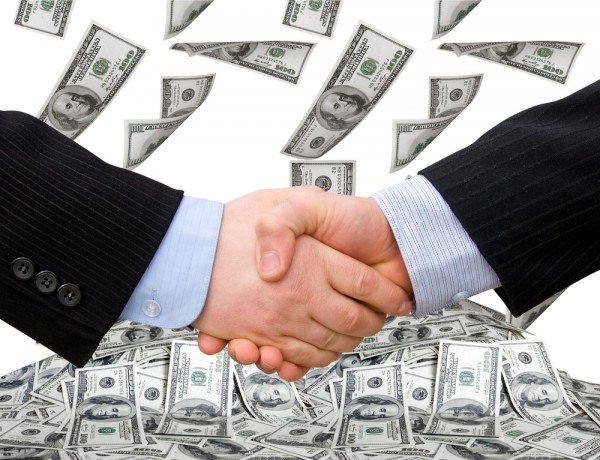 In the USA, there are four major cell service providers -- Verizon, AT&T, T-Mobile, and Sprint. Of that group, two are considered by some to be low-quality -- Sprint and T-Mobile. While that is absolutely true of the former, the latter is actually very good, offering affordability, solid coverage, and fast speeds. I swear by it these days.
It has often been rumored that T-Mobile and Sprint were discussing mergers, potentially forming a company that won't just compete with Verizon and AT&T, but potentially leapfrog them -- especially with the impending roll-out of 5G. Today, the rumors become reality, as T-Mobile and Sprint are officially merging in an all-stock transaction -- pooling resources to establish a stronger overall company. The name Sprint will be dropped entirely -- a smart move as it is the weaker brand.
"The combined company will be named T-Mobile, and it will be a force for positive change in the U.S. wireless, video, and broadband industries. The combination of spectrum holdings, resulting network scale, and expected run rate cost synergies of $6+ billion, representing a net present value (NPV) of $43+ billion will supercharge T-Mobile's Un-carrier strategy to disrupt the marketplace and lay the foundation for U.S. companies and innovators to lead in the 5G era," says T-Mobile and Sprint jointly.
ALSO READ: Case-Mate launches 'Power Pad' Qi fast wireless charger for iPhone and Android
The soon-to-be-combined company explains, "The New T-Mobile will have the network capacity to rapidly create a nationwide 5G network with the breadth and depth needed to enable U.S. firms and entrepreneurs to continue to lead the world in the coming 5G era, as U.S. companies did in 4G. The new company will be able to light up a broad and deep 5G network faster than either company could separately. T-Mobile deployed nationwide LTE twice as fast as Verizon and three times faster than AT&T, and the combined company is positioned to do the same in 5G with deep spectrum assets and network capacity."
T-Mobile and Sprint claim this merger will lead to increased jobs and lower prices. This is something of which I am quite dubious. While not impossible, these types of agreements usually lead to layoffs, as there is often overlap between companies. Since there is now less competition (at least on the mobile front), common sense says this should lead to higher prices too. Again, the claim could prove true, but history tells us it probably isn't.
With all of that said, I am still excited about the merger. Look, Sprint is a dumpster-fire, so its going away and being consumed by the excellent T-Mobile will only make T-Mobile better. Fewer wasted resources should help with the 5G roll-out too. This is very important, as 5G has the potential to blanket the USA in affordable broadband, including obscure rural areas. Best of all, cable companies and other traditional ISPs will finally have true competition. Seriously, folks -- 5G is going to change everything.
John Legere, CEO of the New T-Mobile says, "This isn't a case of going from 4 to 3 wireless companies -- there are now at least 7 or 8 big competitors in this converging market. And in 5G, we'll go from 0 to 1. Only the New T-Mobile will have the capacity to deliver real, nationwide 5G. We're confident that, once regulators see the compelling benefits, they'll agree this is the right move at the right time for consumers and the country."
What do you think of this merger? Will consumers benefit? Please tell me in the comments below.
Image Credit: vovan / Shutterstock