Linksys announces affordable Velop Dual-Band Whole Home Mesh WiFi System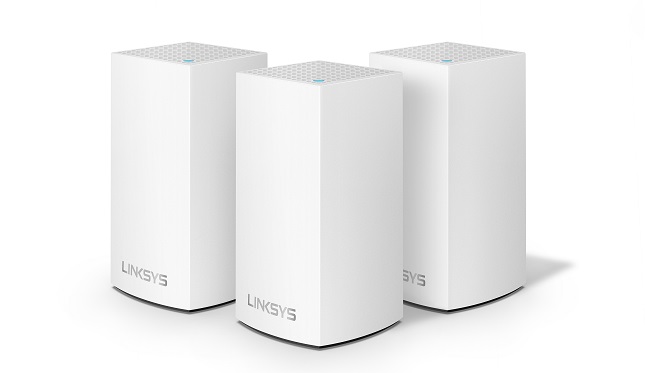 If you have ever experienced spotty or weak Wi-Fi coverage in your home, you know just how frustrating it can be. Look, like it or not, we all crave to be connected to the internet at all times these days. When we can't connect, it can feel like pure misery (first-world problems, I know). Yeah, you can buy range extenders or run Ethernet cable, but that can be a pain in the butt.
Thankfully, mesh networking is here to save the day. If you aren't familiar, this is is where several access points are used simultaneously to blanket a home in Wi-Fi. Then, your devices will seamlessly connect to the closest/strongest access point automatically -- you don't have to manually select them when moving about. Linksys has its own such solution called "Velop," and today, it announces a new lower-cost dual-band variant which joins its existing tri-band offering.
"The new Velop Dual-Band Series is a smaller and more affordable WiFi System that is designed and built as the world's first mass-market flexible WiFi System. It also provides all the same award-winning and powerful software features found in the Velop Tri-Band offerings including Intelligent Mesh, advanced parental controls, website blocking, Amazon Alexa compatibility, as well as ease of use and set up with the Linksys App but in a smaller form factor with Dual-Band technology at a more affordable price," says Linksys.
ALSO READ: iPhone-maker Foxconn buys Belkin, Linksys, Phyn and Wemo for $866 million
The company further says, "Both Dual-Band and Tri-Band nodes are 100 percent interoperable and interchangeable and allow for easy upgradability based on a customers' need. Velop Dual-Band nodes are designed for performance as well as elegance; they stand about two inches shorter than the Velop Tri-Band solution and small enough to be placed anywhere with a clean and attractive look that appeals to everyone - which is unique to the mesh category of solutions for the home."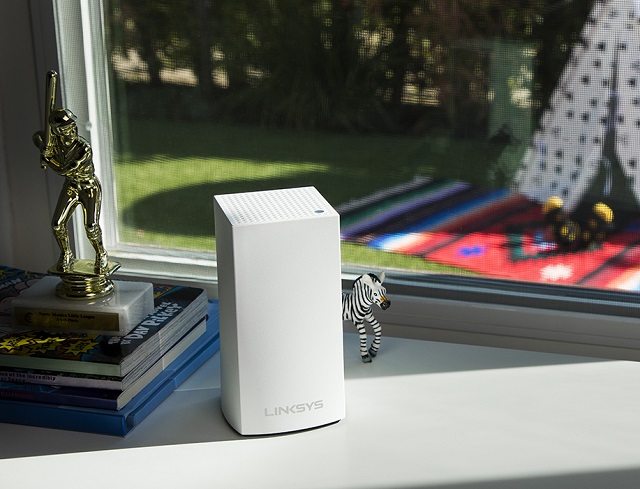 Linksys shares the following significant specifications.
Wi-Fi: AC1300 (867 + 400 Mbps) with MU-MIMO
2.4 GHz radio - 400 Mbps
5 GHz radio - 867 Mbps
Simultaneous Dual-Band
IEEE 802.11b/g/n - 2.4 GHz  - 256 QAM support
IEEE 802.11a/n/ac - 5 GHz Beamforming - Beamforming for 2.4 GHz and 5GHz bands
Seamless roaming technology
Processor: 716 MHz Quad Core
Memory: 256 MB Flash and 256 MB SDRAM
Two Dual-Band antennas and high powered amplifiers
Two auto-sensing Gigabit Ethernet ports for WAN and/LAN connection
Bluetooth 4.1/LE for Secure and Easy App Based Set-up
Security: WPA2 personal wireless encryption
Dimensions: 3.1 inch Square base, 5.5 inch from top to bottom
I know what you are thinking -- why is Linksys releasing a mesh system with lesser specs than the original? Good question. The answer is simple -- the tri-band variant is overkill for many consumers. Look, if you want the absolute best -- whether you need it or not -- the original is a great choice. For many (most?) consumers, however, the dual-band model should be more than enough. Why not save some money?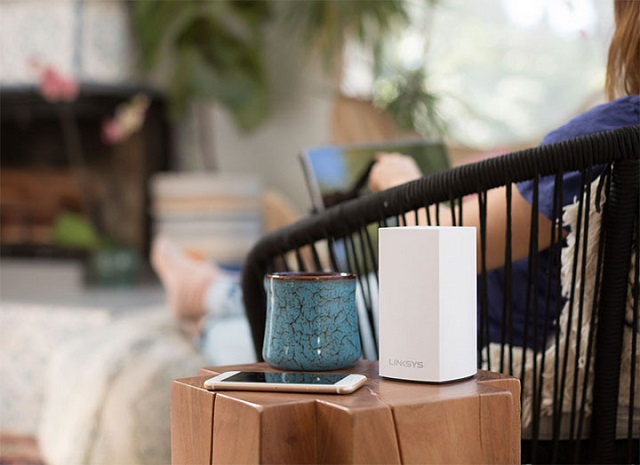 How much does the Velop Dual-Band Whole Home Mesh WiFi System cost? It depends on how many of the access points you purchase. A single unit is just $129, while the two-pack costs $199. The trio is the best value at $299.
While this new Velop won't hit stores until May 15, you can pre-order starting today at Amazon and Best Buy. On launch day, it can also be found at Newegg, Staples, Walmart, and more. This new model will only be available in white initially, but Linksys promises a black color option will come eventually. The company will also sell a special wall mount in June.