iPhone-maker Foxconn buys Belkin, Linksys, Phyn and Wemo for $866 million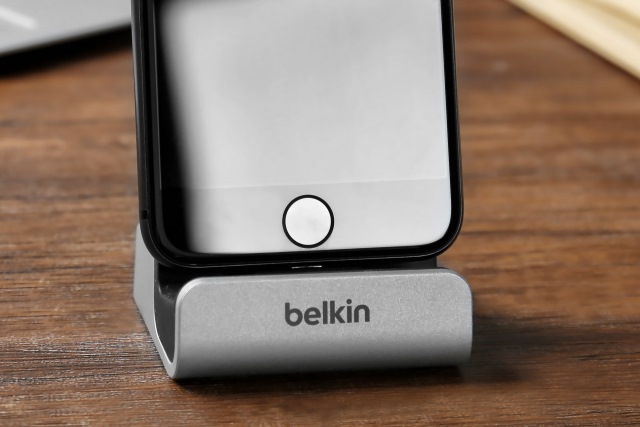 Foxconn -- the Taiwanese company famed for producing iPhones -- has announced that it is acquiring Belkin International for $866 million in cash.
Belkin is also the owner of Linksys, Wemo and Phyn, making the purchase an interesting expansion for Foxconn Interconnect Technology Limited (FIT) and quite a shift in direction. The merger sees the company widening its interests into accessories, networking gear and smart home devices.
See also:
This is the first time FIT has tried its hand at running consumer-facing brands, having previously preferred to run things from behind the scenes. While the agreement between the two companies has been signed, it will still need the approval of the US Committee on Foreign Investment. With Trump already having vetoed the takeover of Qualcomm by Broadcom, it's not necessarily a done deal.
FIT and Belkin, however, are looking on the bright side of things. The CEOs of both companies expressed their delight at the merger, with Belkin founder Chet Pipkin saying:
This move will accelerate our vision of delivering technology that makes the lives of people around the world better, more convenient and more fulfilling. I am thrilled to take our brand portfolio of Belkin, Linksys, Wemo and Phyn to new heights. We see significant synergies with FIT, including leveraging its world-class manufacturing capability to enhance Belkin's operating efficiency and competitiveness. The transaction also grants us access to more resources to invest in our people and to aggressively pursue opportunities in the marketplace.
Sidney Lu, CEO of FIT echoed the sentiment, saying:
FIT is excited to acquire Belkin and its capabilities in the premium consumer products space. Integrating Belkin's best-in-class capabilities and solutions into FIT, we expect to enrich our portfolio of premium consumer products and accelerate our penetration into the smart home.
Under the merger, Pipkin will remain CEO of Belkin as the company operates as a subsidiary of FIT.
Image credit: Africa Studio / Shutterstock