BetaNews Giveaway: Win a Huawei Mate 10 Pro in time for Mother's Day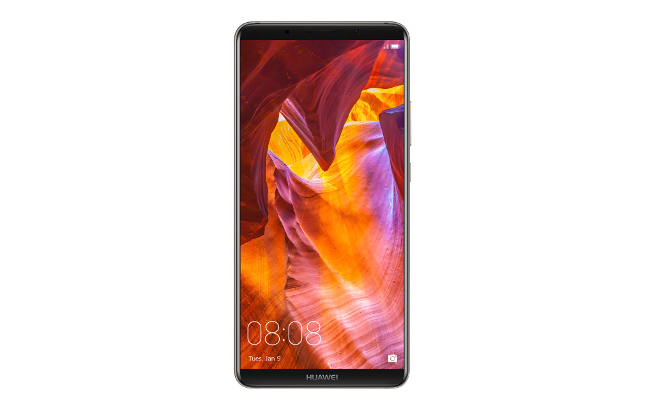 While many companies seem to focus on a race to the bottom these days, offering low-cost and low-quality devices, Huawei has taken a much different approach. You see, Huawei makes extremely elegant tech products that are also affordable. If you buy one of its tablets, laptops, or smartphones, you will be in for a treat. They are well-designed and won't break the bank. Quite frankly, you can tell the company truly cares about what it produces -- Huawei wants its customers to be delighted, and it succeeds.
The Huawei Mate 10 Pro is a favorite of mine. I have been testing the Android smartphone recently and I am very impressed by the build quality, performance, and exceptional camera. With Mother's Day soon approaching, it's definitely a device you should consider buying for your mom. If she has been wanting a new smartphone, the Mate 10 Pro will make her very happy. If you can't afford a new smartphone for your mother this year, do not worry -- we here at BetaNews are giving one away!
Of course, we can't force you to give the Huawei Mate 10 Pro to your mom. If you win, you can keep it for yourself or give it to someone else -- wife, cousin, friend -- whomever you'd like. Heck, Father's Day is next month, so you could give it to your dad too.
The prize is a brand-new titanium gray Huawei Mate 10 Pro. You can see some of the significant specifications below.
Display: 6.0-inch HUAWEI FullView 18:9 OLED
CPU: HUAWEI Kirin 970 Octa-core CPU
RAM: 6GB
Storage: 128GB
Rear camera: 20MP with Optical image stablization
Front camera: 8MP
Durability: Rated IP67
Battery: 4000 mAh
Connectivity and charging: USB-C
Operating system: Android 8.0
The winner will be picked on May 12 -- the day before Mother's Day. If you are selected, we will email you, so be sure to enter a valid email address. Winners will have 3 calendar days to reply, and if they fail to do so, they forfeit their eligibility and we will choose someone else. You can enter multiple times by selecting all of the methods listed below.
Please note: The prize can only be shipped within the contiguous United States. If you do not have such an address, you will be deemed ineligible to win.