Android P: Smarter and simpler than ever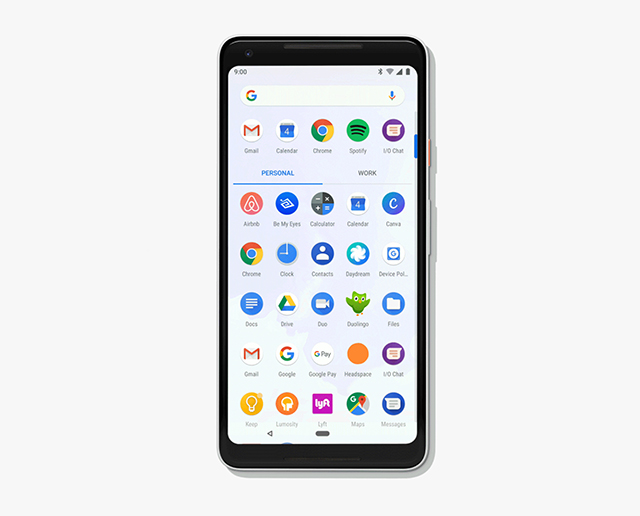 Today at Google I/O, the search giant unveiled a beta version of Android P, the next release of its mobile operating system.
This future OS makes good use of machine learning in a number of ways, including Adaptive Battery, which prioritizes battery power for the apps and services you use the most, and Adaptive Brightness, which learns how you like to set the brightness based on your surroundings.
SEE ALSO: Gmail's new 'Smart Compose' feature writes replies for you
There's also App Actions which predict what you want to do next, saving you time. As an example, Google says: "Say you connect your headphones to your device, Android will surface an action to resume your favorite Spotify playlist."
Slices is a smart feature that gives you a deeper look into some of your apps. Google explains:
If you search for "Lyft" in Google Search, you can see an interactive Slice that gives you the price and time for a trip to work, and it's interactive so you can quickly order the ride.
Android P also offers improved system navigation to make the OS easier to use.
In Android P, we're extending gestures to enable navigation right from your homescreen. This is especially helpful as phones grow taller and it's more difficult to get things done on your phone with one hand. With a single, clean home button, you can swipe up to see a newly designed Overview, the spot where at a glance you have full-screen previews of your recently used apps. Simply tap to jump back into one of them. If you find yourself constantly switching between apps, we've got good news for you: Smart Text Selection (which recognizes the meaning of the text you're selecting and suggests relevant actions) now works in Overview, making it easier to perform the action you want.
A new dashboard lets you see how you're spending time on your device, and you can set limits using the App Timer. There's a new Do Not Disturb mode and a Wind Down feature which switches on Night Light when it gets dark and fades the screen to gray, and turns on Do Not Disturb, when it's time for bed.
Android P Beta is available today on Google Pixel and a number of non-Google devices, including Sony Xperia XZ2, Xiaomi Mi Mix 2S, Nokia 7 Plus, Oppo R15 Pro, Vivo X21, OnePlus 6, and Essential PH‑1.