Facebook copies Snapchat's Bitmoji and creates personal, customizable Avatars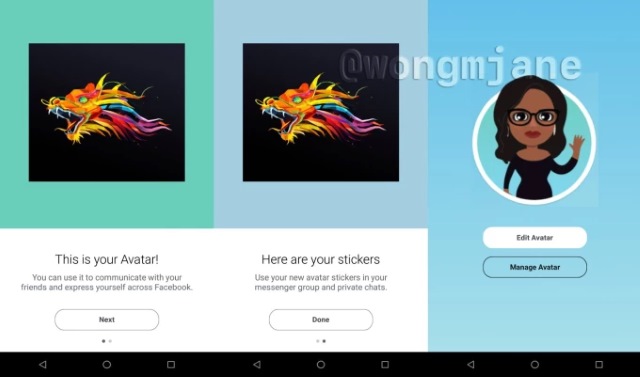 Never afraid to steal an idea or two from its competitors, Facebook is at it once again, this time "borrowing" Bitmoji from Snapchat. The yet-to-be-released feature is called Facebook Avatars and it will let users create personalized cartoon images of themselves to use as stickers or emoji.
The Avatars feature has not even been announced by Facebook yet, but references to it were found hidden deep in the code of the social network's Android app. The company has, however, confirmed that the feature is in development.
See also:
Just as with Bitmoji, Facebook Avatars will enable users to create an illustrated version of themselves, including customizing hair, clothes, facial features and so on. The feature is still only in the very early stages of development, but it's clearly something that Facebook is working on, and likely to be something which is eagerly embraced by users of the site.
It was TechCrunch that first reported about the feature, sharing the findings of developer Jane Manchun Wong. Speaking to the website about Avatars, Facebook confirmed: "We're looking into more ways to help people express themselves on Facebook."
Text discovered in the Facebook app explains a little about Avatars:
Your Facebook Avatar is a whole new way to express yourself on Facebook. Leave expressive comments with personalized stickers. Use your new avatar stickers in your Messenger group and private chats.
Image credit: Jane Manchun Wong