Major leak reveals OnePlus 6 pricing, pictures and release date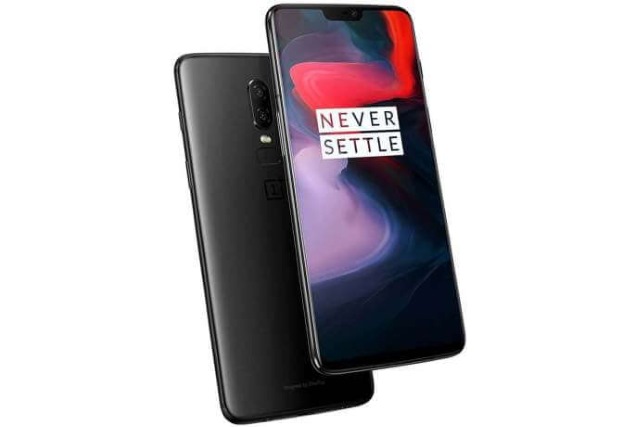 Details of just about every OnePlus handset have leaked ahead of their launches, and the OnePlus 6 is no different. There are only a couple of days until the phone is revealed by the Chinese smartphone manufacturer, and we've already had numerous leaks relating to the upcoming handset.
Amazon Germany has accidentally given away more than OnePlus may have liked, revealing high resolution renders of the glass-bodied phone, as well as the pricing and release date.
See also:
The images have been grabbed and shared by German website WinFuture, one of which you can see above. The OnePlus 6 is due to be unveiled on Wednesday, May 16 and the German Amazon listing that crept online shows that the phone will be available for everyone to buy on May 22. This makes sense as OnePlus had already announced that a select group of people would be able to buy it on May 21.
The Amazon listing (since removed) showed that the OnePlus 6 will be available in Mirror Black and Midnight Black, but we have already seen a white version of the handset as well. The images show that the alert slider has move to the right of the phone, the rear cameras are arranged vertically -- and there's still a headphone socket.
But what many people will be interested in is the pricing.
As is to be expected, the price of the OnePlus 6 continues the upward trend. As the pricing leaks come from Amazon Germany, we only know what the European pricing will be, but we can take an educated guess at how this will translate in the US. A 64GB version of the OnePlus 6 will cost €519, while a 128GB model will €569. In all likelihood, this means that in the US the pricing will be $519 and $569.
Image credit: WinFuture