Logitech unveils Circle 2 Magnetic Mount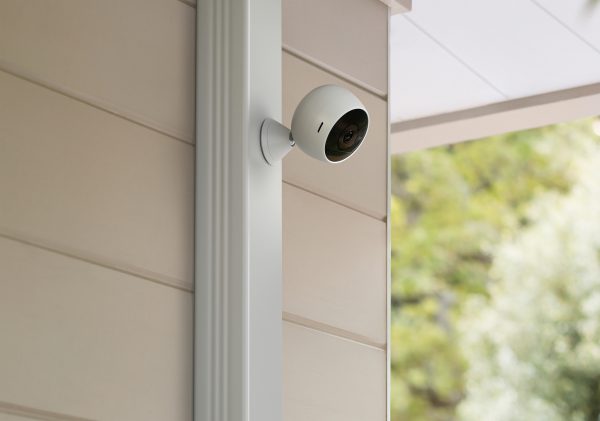 Wi-Fi cameras are a great way to monitor your home. They aren't just a plus for security; these devices can also help you to watch your children and pets when on the go.
Logitech's Circle offerings are some of the best, as they are quite easy to set up and use. The company's second-generation model -- the Circle 2 -- is very versatile too. There are many ways to position it -- both inside and outside -- thanks to a good selection of accessories. Today, Logitech adds yet another option with the Circle 2 Magnetic Mount. As you can probably guess, it is a mount for the Circle 2 camera that contains a magnet. This will allow you you stick the camera onto many metal surfaces, such as a gutter or refrigerator.
"The Magnetic Mount is an easy way to install your Circle 2 Wired or Wire-Free Camera on any flat magnetic surface. For example, you can attach your home security camera to surfaces like rain gutters, metal door frames, steel posts, and light fixtures for even more flexibility. It also comes with an optional metal plate and a semi-permanent adhesive meant for indoor use, so you can turn any wall or window into a magnetic surface for the mount," says Logitech.
ALSO READ: Logitech G305 LIGHTSPEED Wireless Gaming Mouse is very affordable with long battery life
The company further says, "Setting up the Magnetic Mount is quick and easy, and doesn't require any screws or tools. Connect the Magnetic Mount to the bottom of your Circle 2 Wired or Wire-Free Camera, then twist to lock the two products together. Once attached, place the camera with mount onto any flat magnetic surface and feel confident that it's secured into place. If you're using the optional metal plate indoors, simply place it on a surface of your choice, wait at least 24-hours for the adhesive to cure, then attach the Magnetic Mount and camera into place."
You can purchase the Circle 2 Magnetic Mount later today at either Amazon or Best Buy for a very reasonable $19.99. The product itself is quite diminutive -- it comes in a very small box. This shouldn't be too surprising, however, as it is just a magnetic ring that snaps onto the base of the camera. We have both the mount and the Circle 2 in the BetaNews lab for testing, so check back soon for impressions.