Microsoft updates parental controls and allows for location tracking through Android Launcher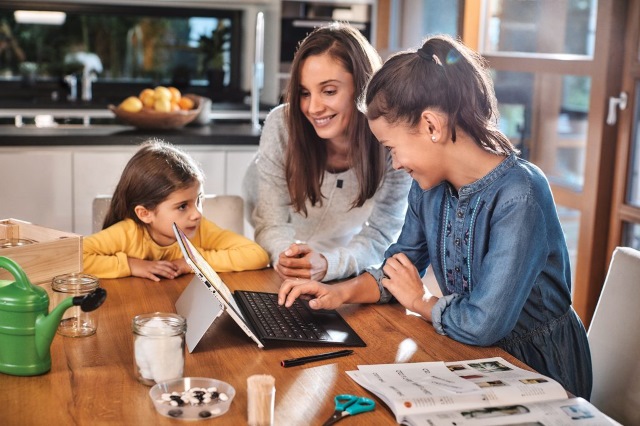 Ever keen to bolster its family-friendly image, Microsoft has revealed a number of updates to parental control options across a range of apps, services and devices. The company says it wants to "make it easier and safer for families to interact with technology and, each other, across devices and platforms".
The changes include updates to Edge and Microsoft Launcher for Android, which allows parents to not only limit what children can see, but also track their whereabouts. Microsoft is also introducing a specially-curated MSN Kids.
See also:
With its latest parental control updates, Microsoft is extending the site blocking feature of its Edge browser. If you have set up a Microsoft family group on your computer and have blocked sites, these settings will now also be applied to Edge for Android.
Microsoft Launcher for Android has been something of a surprise hit for the Windows maker. Two key changes that will be of interest to parents have been announced:
Stay up to date on kids' whereabouts. At home and on the go, you can use Microsoft Launcher to get an update on your kids' location and rest easier knowing they are safely where they should be. You can see your child's (or children's) last known location and time.
Be aware of which apps your kids are using. Check in on your kids' app activity on their Android device, including which apps are accessed and time spent on each app. With Xbox One or a Windows 10 PC set up in your family portal, you can also view their activities on those devices through Microsoft Launcher.
Shilpa Ranganathan, general manager of Microsoft Mobile Experiences, also reveals details of the new MSN Kids: "We are also excited to announce MSN Kids, currently in preview, a curated news site created specifically for children in the elementary and middle school age group. We saw a need for a place for kids to learn about the world in a safe, trustworthy and fun environment. The site offers editorially curated, age-appropriate news and features from partner publishers such as Time for Kids, Popular Science, Sports Illustrated for Kids, National Geographic, and USA TODAY."
She goes on to say:
Content is kid-friendly and helps children find things of interest to stay engaged, learn, and have fun -- with no sponsored content or advertising. Kids can learn about animals, the world around them, kids like them doing interesting things around the globe and more. When using Microsoft Edge, kids can also use pen and read aloud to engage with puzzles or assist with reading articles. Check out the preview today at msnkids.com.