Microsoft unveils SharePoint spaces to help anyone create mixed reality experiences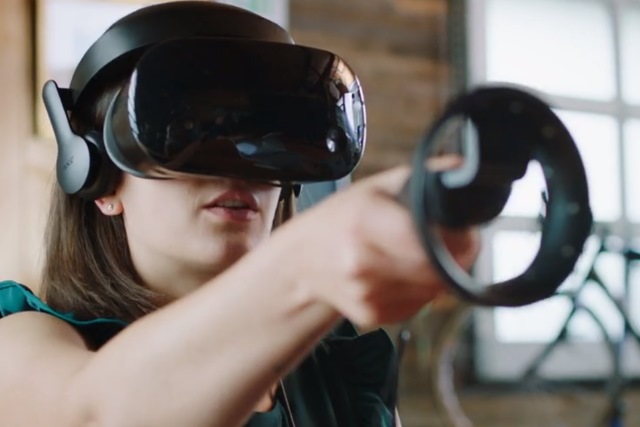 At its SharePoint Virtual Summit, Microsoft today unveiled SharePoint spaces, a way to bring SharePoint into virtual reality and mixed reality environments.
Microsoft says that SharePoint spaces adds a third dimension to company intranets, and allows people to engage and interact with documents, data, and video in new and more immersive ways. The company envisions the technology being used by businesses to create interactive welcome environments for new employees, interactive product databases, training experiences, and much more.
See also:
The idea of SharePoint spaces is to reduce the creation of immersive experiences to a point-and-click process that just about anyone can cope with. There are templates that can be used as the basis for creating mixed reality environments, and these can be customized in whatever way individuals or companies require.
Making full used of AI and Microsoft Graph, SharePoint spaces can be used as part of product development and allow for data to be represented and experienced in way that would not otherwise be possible.
In blog post about the announcement, Microsoft says:
Mixed reality is one of the most important technological trends in the modern workplace, with the power to transform work for everyone, from the executive suite to the front line. Earlier this month, we announced two powerful mixed reality applications: Microsoft Remote Assist and Microsoft Layout.

Today, we unveiled SharePoint spaces -- immersive, mixed reality experiences -- which enable you to view and interact with content from every angle and visualize and manipulate data and product models in real-time. SharePoint mainstreams mixed reality, empowering everyone to create visually compelling spaces that are available to anyone, on any device.
Check out the video from Microsoft that explains a little about SharePoint spaces: