Microsoft officially announces agreement to acquire GitHub in $7.5 billion deal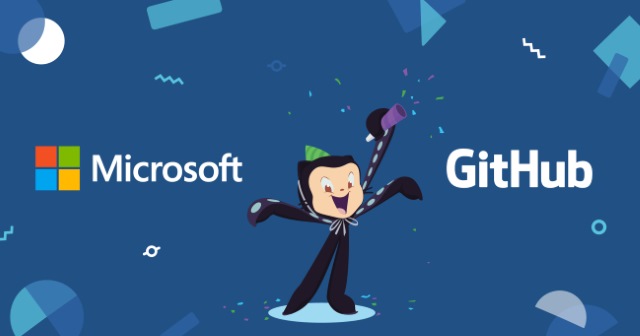 Following months of talks and rumors, Microsoft has finally officially revealed that it has agreed to acquire GitHub. The agreement sees the company acquiring the code repository for $7.5 billion in Microsoft stock.
Microsoft says that GitHub will retain its developer-first ethos and will operate independently to provide an open platform for all developers in all industries. The deal is expected to close by the end of the year.
See also:
The acquisition has hardly come out of the blue, and it has firmly divided opinion. While some are happy to see GitHub getting the backing of Microsoft, others are rather concerned, and there have been reports of a sudden shift of projects to GitHub alternative GitLab. But regardless of how many developers do end up moving away, today Satya Nadella says that he is happy to welcome GitHub's current 28 million users, saying: "Microsoft is all-in on open source. We have been on a journey with open source, and today we are active in the open source ecosystem, we contribute to open source projects, and some of our most vibrant developer tools and frameworks are open source."
Announcing the news of the acquisition, Microsoft says:
Microsoft Corp. on Monday announced it has reached an agreement to acquire GitHub, the world's leading software development platform where more than 28 million developers learn, share and collaborate to create the future. Together, the two companies will empower developers to achieve more at every stage of the development lifecycle, accelerate enterprise use of GitHub, and bring Microsoft's developer tools and services to new audiences.
Microsoft says that the former CEO of Xamarin, Nat Friedman, will become GitHub's new CEO, while GitHub co-founder Chris Wanstrath will join Microsoft as a technical fellow. Writing on the GitHub blog, Wanstrath says:
Git is far and away the most popular version control system, clouds are mostly computers, and Microsoft is the most active organization on GitHub in the world. Their VS Code project alone is beloved by millions of developers, entirely open source, and built using GitHub's Electron platform. Beyond that, today major enterprises regularly embrace open source. The world has realized how important happy, productive developers really are.
He goes on to speak about the shared vision of Microsoft and GitHub:
We both believe GitHub needs to remain an open platform for all developers. No matter your language, stack, platform, cloud, or license, GitHub will continue to be your home -- the best place for software creation, collaboration, and discovery.

We both believe that software development needs to become easier, more accessible, more intelligent, and more open, so more people can become developers and existing developers can spend more time focusing on the unique problems they're trying to solve.

We both see the growing need for developers and the growing importance of software in all facets of our lives.

And, most importantly, we both believe we can do greater things together than alone. Collaboration, after all, is at the heart of everything we do.