Florida residents have the worst cybersecurity habits in the US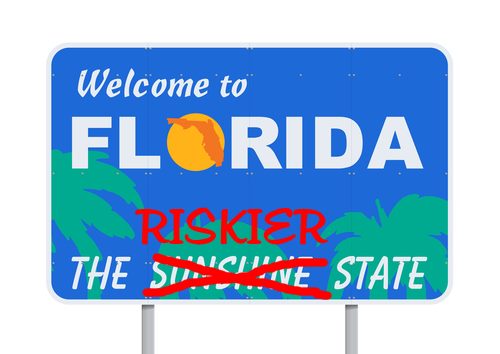 A study by cybersecurity company Webroot in conjunction with the Ponemon Institute finds Florida to be the worst state in the US for cyber-hygiene.
Ponemon surveyed 4,000 people across the US about their cybersecurity knowledge and internet safety practices. Wyoming and Montana come close behind Florida in poor internet habits. The safest online behavior is displayed in New Hampshire, Massachusetts, and Utah.
Among the findings are that less than one in four Americans overall (24 percent) regularly monitor bank and credit card statements, block pop-ups, update online account passwords, and take precautions before clicking on an email. Additionally, only 50 percent of Americans use antivirus or other internet security software on their laptops, desktops and smartphones.
72 percent of Floridians report that they share passwords or other access credentials with others. In comparison, over half (53 percent) of survey respondents in New Hampshire claim that they never share passwords with others.
With Florida leading the pack as the riskiest state, you might assume that age plays a role in determining risk. However, 75 percent of respondents of 30 and under were found to have a higher level of cyber-riskiness than older respondents.
Interestingly respondents who have five or fewer PCs have a higher level of cyber-riskiness (or lower level of cyber-hygiene) than respondents with six or more. Demonstrating that more devices doesn't necessarily mean more risk.
"Regardless of the region, the riskiest states index shows that many people in the US are jeopardizing their safety with inadequate cybersecurity practices," says David Dufour, vice president of engineering and cybersecurity at Webroot . "To help fight widespread threats like ransomware and phishing attacks, internet users should run a security solution on their personal devices and make sure that all security and other software applications are up to date."
You can view the full report on the Webroot website and there's an infographic summary -- including tips for including online safety -- below.

Image credit: Thomaspajot/depositphotos.com