Bitcoin plummets after hackers steal $37 million from South Korean cryptocurrency exchange Coinrail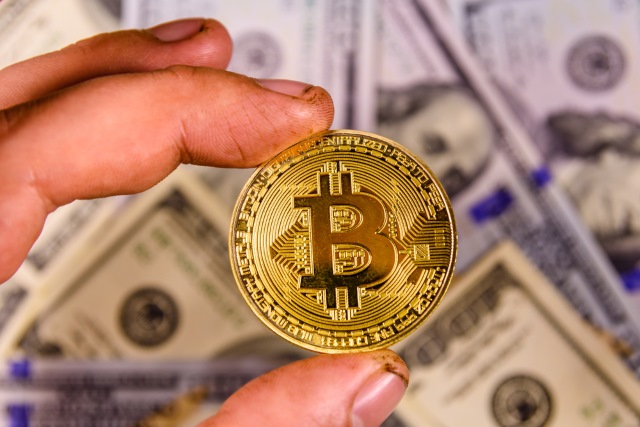 Bitcoin has once again demonstrated its volatility, dropping in value by 10 percent following news of an attack and theft from the South Korean exchange Coinrail.
Coinrail has confirmed that it suffered a "cyber intrusion" and while it did not specify the value of the coins stolen, local news outlet Yonhap News estimated it to be $37.28 million based on a loss of about 30 percent of the coins traded on the exchange.
See also:
The exchange said that 70 percent of its coin and token reserves had been secured and two thirds of what had been stolen had since been frozen or recalled. The remaining one third is currently being investigated. News of the hack caused Bitcoin to drop to $6,752 -- a huge drop from the all-time high of $20,000 just six months ago.
Coinrail took to Twitter to confirm the attack:
해킹공격시도로 인한 시스템 점검중입니다. 일부코인(펀디엑스,NPXS)이 확인되었으며 추가적인 코인피해가 있는지 여부를 확인중입니다. 추후 자세한 사항은 재공지하겠습니다 / There has been an cyber intrusion in our system. We're confirming it and some coins(Pundi X, NPXS) are confirmed.

— coinrail (@Coinrail_Korea) June 10, 2018
At the moment, the Coinrail website is offline, and a message explains that the site is in maintenance mode because of what is described as a "hacking attempt". The message says (translation from Korean via Google Translate):
Hello, this is Coinrail.

On June 10, there was a system check due to the hacking attempt at dawn.

At present, we have confirmed that 70% of the coin rail total coin / token reserves are safely stored

I moved to a cold wallet and it's being saved.

Two-thirds of the coins confirmed to have been leaked are covered by freezing / recalling through consultation with each coach and related exchanges. The remaining one-third of coins are being investigated with investigators, relevant exchanges and coin developers.

Among the spilled coins, the token that has been completed is shown below.

Fundus X (NPXS), Aston (ATX), and Enper (NPER): Freeze

All assets of CoinRail, which have not been leaked, are moved to a cold wallet and are kept safe, and transactions and withdrawals will resume after stabilizing the service. We will update the announcement when possible.

The exact damage of the leaked coin / token is currently being confirmed, which may require some time to be taken with the coin. Also, please understand that all related matters are difficult to share all progress to exclude all possibilities that may interfere with the investigation due to investigation by police agencies.

First of all, CoinRail cooperates with the investigating agency as much as possible to protect your assets as much as possible and to hackers as a criminal measure in order to minimize and recover the damage. At the same time, keep in close contact with the coin developers and follow up We are discussing. The updated contents will be announced on the homepage continuously.

I will apologize for any inconvenience, and I will do my utmost to resolve it sooner. Once again, I sincerely apologize.

Thank you.

Coinrail dream
Image credit: Ihor Bondarenko / Shutterstock