USB fans gifted to reporters at Trump-Kim summit spark security fears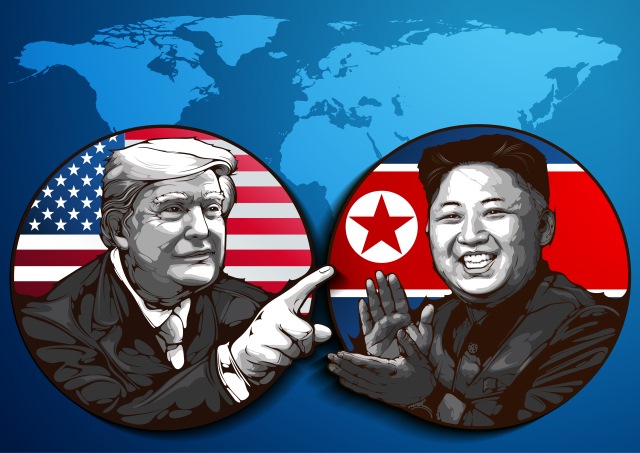 Reporters covering the historic meeting between Donald Trump and Kim Jong-Un in Singapore have been given a gift bag that has security experts concerned.
In addition to bottled water and a local guidebook, the gift bag also contained a USB fan. While on the face of it this would seem to offer a way to combat the Singaporean heat, the fan also sparked warnings that it could be laced with malware.
See also:
Journalists and security experts warned that the fans should not be plugged in, lest they be used for surveillance or other nefarious things. Others suggested that time should be taken to test the USB devices, but there are not yet any reports that this has been done.
Middle East-based Dutch journalist Harald Doornbos tweeted a photograph of the fan in question:
13/ Handig. In de persmap voor de #KimTrumpSummit zit een mini usb fan. Handig om koel te blijven tijdens het schrijven. Het is hier in Singapore idd vrij heet. 33°C of zo. Maar haalt het niet bij Dubai, koning van de oven. pic.twitter.com/6tQd5d7gCW

— Harald Doornbos (@HaraldDoornbos) June 10, 2018
Journalist Barton Gellman -- who has an interest in privacy and surveillance -- issued a warning on Twitter:
So, um, summit journalists. Do not plug this in. Do not keep it. Drop it in a public trash can or send it to your friendly neighborhood security researcher. Call any computer science department and donate it for a class exercise. I'd be glad to take one off your hands, btw. https://t.co/vz8xjUIjVz

— Barton Gellman (@bartongellman) June 11, 2018
He was not alone. Others urged caution, suggesting that the fans should be viewed with suspicion:
Journalists at #TrumpKimSummit got this USB fan.

PLEASE PLEASE please don't plug it into a computer. Have an infosec pro (@wmckinley @runasand?) examine it first. https://t.co/gJ50EtW8Dl

— Cyrus Farivar (@cfarivar) June 11, 2018
It is certainly not unknown for USB devices to be used as a means of hijacking computers, but until some analysis is carried out on the fans, we'll have to wait to see if these freebies really are innocent gifts or something more sinister.
Image credit: kirkchai benjarusameeros / Shutterstock