Satya Nadella speaks out against 'cruel and abusive' border policy and explains Microsoft's involvement with ICE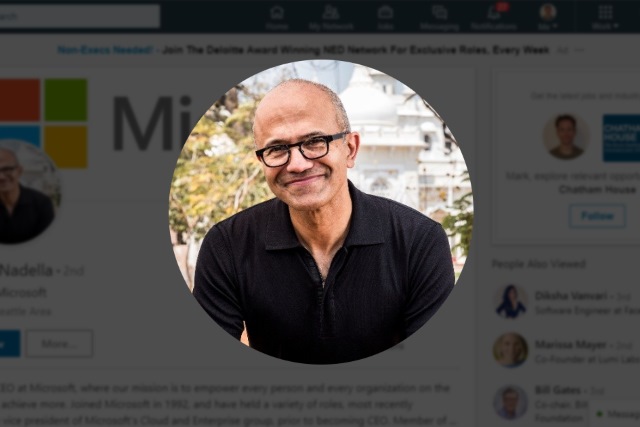 Microsoft CEO Satya Nadella has publicly shared an email he sent to employees, in which he speaks out against current US immigration policy.
Describing the separating of children from their families as "cruel and abusive", he stresses that while Microsoft does work with US Immigration and Customs Enforcement (ICE), the work amounts to support for "legacy" services and is in no way related to child separation. The president of Microsoft, Brad Smith, also used a blog post to set out the company position on the matter.
See also:
Nadella says that Microsoft is standing for change "in the inhumane treatment of children", pointing out that he is himself an immigrant and is "appalled" by the treatment that is currently being handed out. He adds that America is a nation of immigrants, saying that Microsoft will stand with every immigrant who works at the country.
Keen to further distance itself from the policies being implemented at the southern border of the US, Nadella says:
I want to be clear: Microsoft is not working with the U.S. government on any projects related to separating children from their families at the border. Our current cloud engagement with US Immigration and Customs Enforcement (ICE) is supporting legacy mail, calendar, messaging and document management workloads.

Microsoft has a long history of taking a principled approach to how we live up to our mission of empowering every person and every organization on the planet to achieve more with technology platforms and tools, while also standing up for our enduring values and ethics. Any engagement with any government has been and will be guided by our ethics and principles. We will continue to have this dialogue both within our company and with our stakeholders outside.
In his blog post, Brad Smith reiterates that "Microsoft is a company of immigrants in a nation of immigrants. A high majority of our employees grew up in the United States". He goes on to says:
As is the case for the nation, we believe the diversity of our employees is one of our greatest strengths. We appreciate, as few companies can, that a healthy immigration policy is important from a humanitarian perspective and serves as a vital engine of the nation's economic growth.

Reflecting this perspective, for more than a decade we've made the protection of children in immigration proceedings one of Microsoft's signature civic initiatives. In 2008 we co-founded one of the nation's premier organizations focused on representing in immigration proceedings children that have been separated from their families, Kids in Need of Defense, or KIND. Its mission is to provide pro bono legal support for unaccompanied children, many of whom are fleeing some of the most dangerous countries in the world.
Smith sets out Microsoft's position on immigration policy, in particular two pieces of legislation to be considered by Congress:
One bill the House will vote upon -- the Securing America's Future Act (HR 4760) -- plainly represents the wrong approach. It undermines the ability for unaccompanied children to express their need for protection and replaces child-oriented oversight and care with prolonged detention for children in adult facilities.  It has limited relief for a subset of DREAMers with no path to citizenship. And the bill criminalizes immigration violations and dramatically cuts legal immigration to an extent not seen since the 1920s.

The newly introduced bill -- the Border Security and Immigration Reform Act of 2018 (HR 6136) -- is better, but it needs to be improved in significant ways, including by requiring the administration to end the changes it instituted in April to separate children from their families at the border.

On the one hand, the Border Security and Immigration Reform Act of 2018 proposed by House Republican leadership is intended as a compromise between Republican factions in that chamber. It includes important reforms for our employees and industry which we've advocated vigorously for many years. We welcome these specific reforms.
But Smiths expresses concern about provisions included in the bill that would seek to reduced legal immigration -- something Microsoft regards as important -- and the issue of child protection. "The bill would allow children to be held for longer periods of time in more punitive conditions," he points out and says that the urgency with which matters need to be addressed "should not prevent Congress from addressing the complete range of immigration issues in a fair and humane manner".