AVerMedia launches Live Gamer 4K and Live Gamer ULTRA capture cards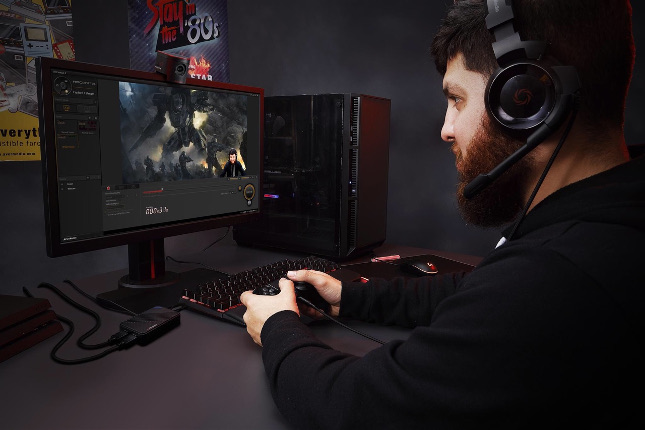 Video game streaming on platforms like Twitch and Mixer is huge nowadays. Hell, it isn't even just a hobby -- some of these players are making serious money by streaming themselves playing popular games online. Of course, it isn't just about gaming -- these content creators also offer intriguing personalities.
Streaming PC games can be quite easy, but what about console gaming? For that, your best bet is to leverage a capture card -- a device that connects the video-out from your console to your PC. Today, AVerMedia launches two such capture cards, and both support 4K -- perfect for PS4 Pro or Xbox One X. Technically only one is a card -- the Live Gamer 4K, which connects using PCIe 4x. The other, called Live Gamer ULTRA, is a USB-C box.
ALSO READ: Linksys WRT32XB dual-band AC3200 Xbox One wireless gaming router now available
"4K and 4K HDR video is a rising trend in gaming, both on PC and 4K-capable consoles such as the Xbox One X and PlayStation 4 Pro. Thanks to 4K and 4K HDR graphics, players can see details that bring action to life, making gaming more immersive. With both new AVerMedia cards, games and influencers can capture at full 4K resolution, including HDR, or choose to play in Full HD with insanely high frame rates (up to 240 frames per second)," says AVerMedia
David Kao, Marketing Director of AVerMedia explains, "The Live Gamer 4K and Live Gamer ULTRA empower gamers to capture and stream their greatest moments in stunning 4K HDR and 4K, respectively, with no impact on gameplay responsiveness. Gaming is increasingly becoming a 4K medium and these Live Gamer cards provide entry to a new world of incredible clarity and realism, including the ability to play in 4K HDR while capturing."
AVerMedia shares the features and specifications for the new products below.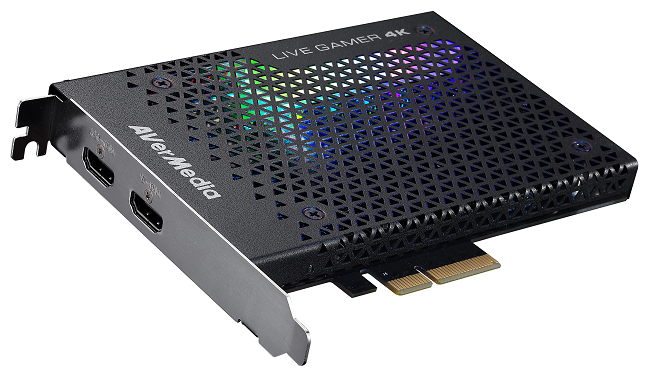 Live Gamer 4K (GC573)
Top of Line Tech: AVerMedia's top capture card, capable of handling any game at ultra-high resolution and framerate and with ultra-low latency
4Kp60 HDR: The first consumer card to capture High Dynamic Range, which provides brighter whites and darker blacks and a wider color gamut overall, significantly superior to standard 4K
Maximum Performance: Via Internal PCI Express x4 Gen2 card form factor
Look like a Rock Star: RGB lighting with three preset modes to make your setup shine
Max. Pass-Through Resolution: 2160p60 HDR / 1440p144 / 1080p240
Max. Capture Resolution: 2160p60 HDR / 1440p120 / 1080p240
Recorded Quality: 150 Mbps default @2160p60; up to 240 Mbps is possible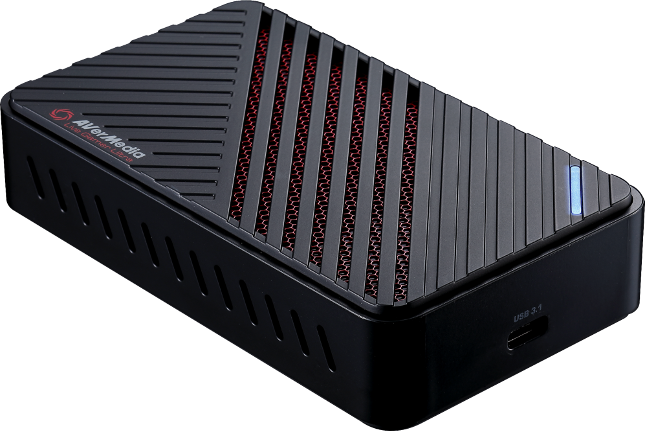 Live Gamer ULTRA (GC553)
For Pros and Aspiring Pros: AVerMedia's intermediate capture card, designed to work well with both laptops and desktop gaming PCs and equipped with onboard video processing to lighten the CPU load
Laptop-friendly Form Factor with Ultra Low Latency: USB 3.1 (Gen 1) Type-C interface
Supports HDR Passthrough: Play and view 4K HDR gameplay while capturing at 4Kp30; other cards force you to turn off HDR before capturing
Max. Pass-Through Resolution: 2160p60 HDR / 1440p144 / 1080p240
Max. Capture Resolution: 2160p30 / 1440p60 / 1080p120
Recorded Quality: 150 Mbps default @2160p30; up to 240 Mbps is possible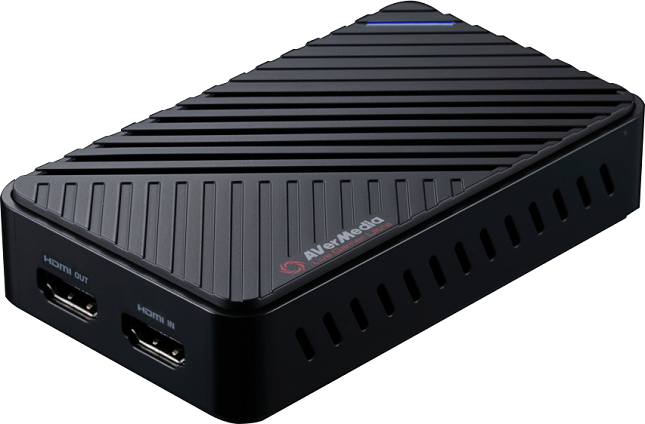 As you can imagine, if you want one of these hardcore capture cards, you must open your wallet wide. The Live Gamer 4K, which is the more powerful of the two, costs $299.99. The Live Gamer ULTRA, which connects by USB, is $50 less at $249.99. Which you pick will depends on needs. The Gamer ULTRA will work with both desktops and laptops, but is better suited for the latter. Desktop users with a free PCIe x4, x8, or x16 slot should opt for the Gamer 4K. You can buy them from here.