Linksys WRT32XB dual-band AC3200 Xbox One wireless gaming router now available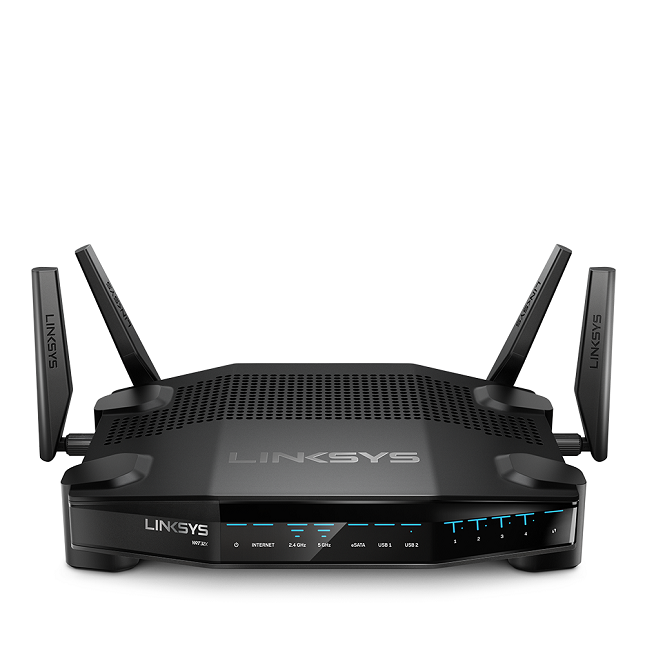 If you are a PC gamer, there are many ways to gain an edge -- such as upgrading components and accessories. A new GPU and mouse, for instance, can make a big difference. With console gaming you are much more limited -- you can't upgrade the CPU, GPU, or RAM. Some argue that is a good thing, as it levels the playing field, while others say a lack of upgradeability is a negative.
If you are an Xbox One gamer, however, there is a new piece of hardware that could give you an edge when playing online -- the Linksys WRT32XB 802.11ac wireless router. If you aren't familiar, this is a variant of the company's WRT32X gaming router where the firmware has been optimized for Xbox One (plus PCs using Killer networking). Linksys says it can detect Xbox traffic and reduce peak ping by up to 65 percent, and ultimately, reduce lag. If you are dubious of that claim, please know that Microsoft has certified this router as a part of the "Designed for Xbox" program. Today, the Linksys WRT32XB finally becomes available for purchase.
"The new WRT Gaming Router provides users a powerful new tool to optimize for high-speed gaming and video streaming when using Xbox One. The WRT32XB router incorporates Rivet Network's Killer Prioritization Engine (KPE), which will auto-detect any Xbox One on its network, including Xbox One S and Xbox One X, and prioritize network traffic automatically to help provide serious console gamers with the best possible online gaming experience," says Linksys.
ALSO READ: Linksys announces affordable Velop Dual-Band Whole Home Mesh WiFi System
Vince La Duca, Global Product Manager, Linksys explains, "Gamers want performance and ways to enhance their game play, so we've develop this WRT router with enterprise quality hardware and custom software tools to give gamers what they want and need to beat their opponents. This is the first router available that is designed specifically to detect and auto-prioritize Xbox One as well as Killer-enabled PCs to ensure the gaming and streaming experience is fast and smooth no matter what else is going on in their home network. Being the first router in the 'Designed for Xbox' accessory program, we were able to work with the Xbox team to ensure and validate the WRT32XB delivers the networking needs for all Xbox One models, including the new 4K Xbox One X."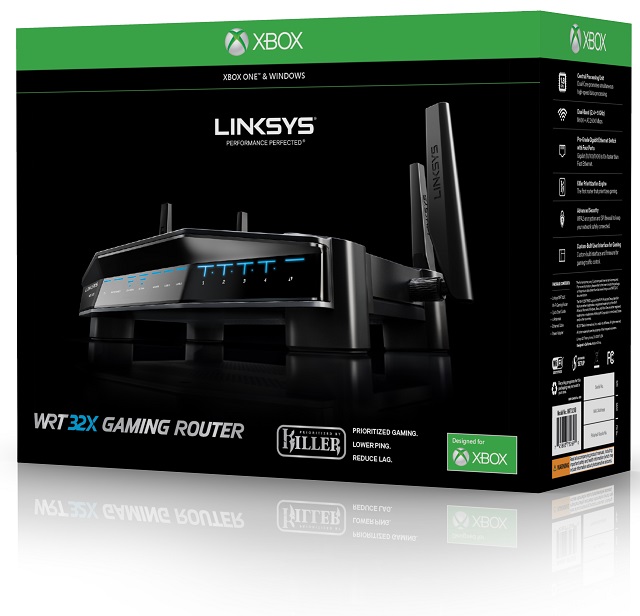 Linksys shares the following specifications.
Wi-Fi Technology: AC3200 MU-MIMO
Network Standards: 802.11a/g, 802.11n, 802.11ac
Wi-Fi Speed: AC3200 (N600 + AC2600)
Wi-Fi Bands: 2.4 and 5 GHz (simultaneous dual-band)
DFS certified for operation in the clear DFS channel airspace
5-port Pro-grade Gigabit Ethernet ports: 1x Gigabit WAN port, 4x Gigabit LAN ports
Other: One(1) USB 3.0 port, One(1) Combo eSATA/USB 2.0 port, Power
Antennas: 4x external, dual-band, detachable antennas
Processor: 1.8 GHz dual-core
Memory: 512MB DDR3 RAM / 256MB Flash
Wireless Encryption: WPA2 Personal
VPN Support: PPTP IPSec pass‐through
Storage File System Support: FAT, NTFS, and HFS+
Browser-based Setup and custom graphical user interface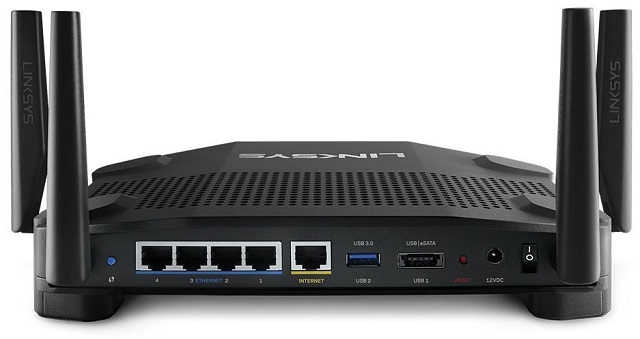 The above hardware specs are identical to the non-B variant of the WRT32X. In other words, it seems like the only difference is the firmware (which includes a custom UI). With that said, it must be wondered if the Xbox-optimized firmware can be flashed to the standard model. Even if Linksys blocks it, I wouldn't be surprised if some hacker finds a way. Speaking of firmware, Linksys is promising an update this summer that will detect and optimize all gaming traffic -- regardless of device.
How much does the Linksys WRT32XB dual-band AC3200 Xbox One gaming router cost? It is actually quite reasonable at $249. It even comes with three free months of Xbox Game Pass. You can buy it at many popular stores today, such as Amazon, Best Buy, and Walmart.