#BetaNews20 Giveaway: Logitech Doodle Collection mobile wireless mouse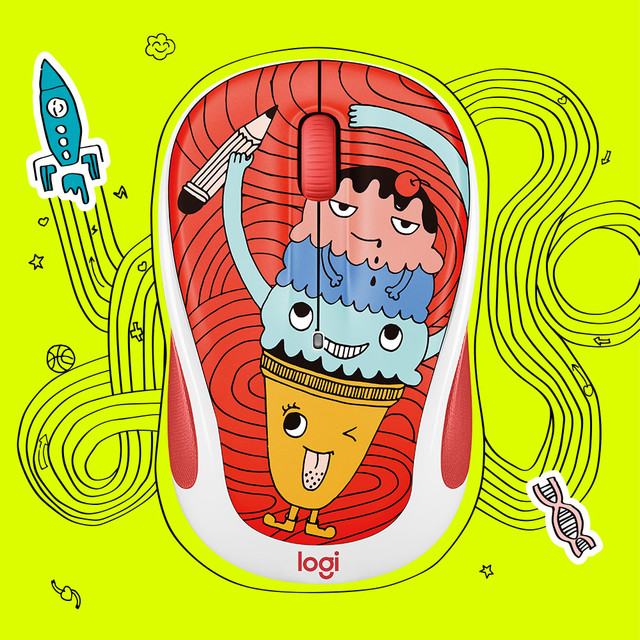 June is almost over, which unfortunately means the BetaNews 20th Birthday celebration is almost over. Don't worry, we will still have more giveaways to do before July arrives.
Today, we are giving away a pair of Logitech Doodle Collection mobile wireless mice -- two winners can each win one. These mice are really fun, as they feature super funky designs -- I love it. While these small mice can be used at home with a desktop, they are more appropriate for portability with a laptop.
I really like that they aren't Bluetooth or rechargeable. They leverage a small USB dongle, which quite frankly, I prefer. Sometimes Bluetooth connectivity can be iffy. It is powered by a single AA battery, which can be bought at most airports or convenience stores.
Logitech shares the following specs and features.
Up to 18 months on a single battery.
A comfortable scroll wheel, so you can navigate smoothly and easily through web pages or documents
Compatibility with Windows, macOS, Chrome OS, or Linux
A Nano USB receiver that allows you to roam up to 33 ft. away
This slideshow requires JavaScript.
To enter the giveaway, simply complete the entries below. You can enter multiple times by using all the entry methods -- you might as well increase your odds by doing each one, right? The winner must have a mailing address in the Contiguous United States. We will email the winner, so be sure to use a valid email address. You will have 48 hours to reply to our email -- failure to do so means you forfeit and we pick a new winner.
Please note: Winners will receive a random design from the Doodle Collection -- you cannot request a specific design.