Grab your wallets, Twitch fans -- TwitchCon 2018 tickets on sale now!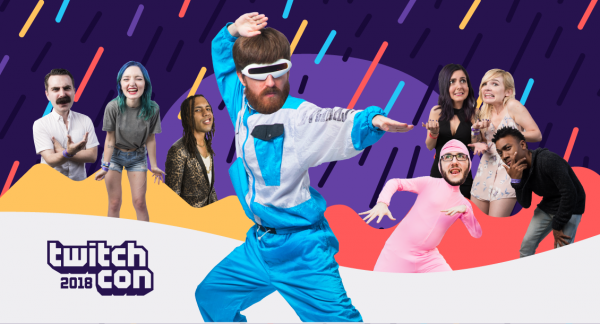 Twitch started out as a platform that let users stream themselves playing video games. For the most part, that is still its main focus. Since Amazon bought it, however, Twitch has wisely embraced all video streaming -- even when no video games are involved. Slowly but surely, the service is becoming a big threat to YouTube, and Google should be worried.
There are so many passionate fans of Twitch, that every year, the company has an official conference. Called "TwitchCon," This 3-day event is dedicated to content creators and their fans. Today, tickets for the aforementioned conference go on sale.
"TwitchCon 2018 is taking place October 26-28 at the San Jose McEnery Convention Center in San Jose, California and is an event that celebrates the entire Twitch community. This includes content creators, their fans, moderators, and the brands that create products which have helped the community flourish," says Twitch.
ALSO READ: Logitech G305 LIGHTSPEED Wireless Gaming Mouse is very affordable with long battery life
Kate Jhaveri, Chief Marketing Officer, Twitch explains, "TwitchCon is a celebration of the many and varied interests of the Twitch community, from game play and design, to cosplay, fundraising, speedrunning, esports, and more. In addition to bringing back and evolving programs that have been a hit with attendees in the past, we are adding new elements, like GDQ Express and the Ambassador Program. Whether someone is a streamer, a fan, or a member of the broader industry, if Twitch is a part of their lives, then TwitchCon is the ultimate family reunion."
What exactly happens at TwitchCon? Well, it is like many other "nerdy" conferences, such as Comic-Con. You get to meet some of your favorite streamers, buy merchandise, and sit in on interesting panel discussions. Since Twitch is largely about gaming, there will be opportunities to experience the latest video games too. There will even be a cosplay contest, with thousands of dollars in prizes being given away. Those are only some of the fun things that will be happening.
Twitch shares pricing below. As expected, you can save money by purchasing tickets in advance.
Regular

(Through October 24)

On-Site

(October 25-28)

3-Day
$179
$189
Friday (Includes Party)
$99
$109
Saturday
$89
$99
Sunday
$89
$99
While you can try to buy tickets on-site, I would advise against it. Look, the conference is popular. It would stink to make the trip there and have it be sold out. If you know for sure that you want to go, it would be wise to reserve your place, guaranteeing access. If you want to buy a ticket, you can get one here.