Apple starts selling exclusive Blackmagic eGPU to boost MacBook Pro performance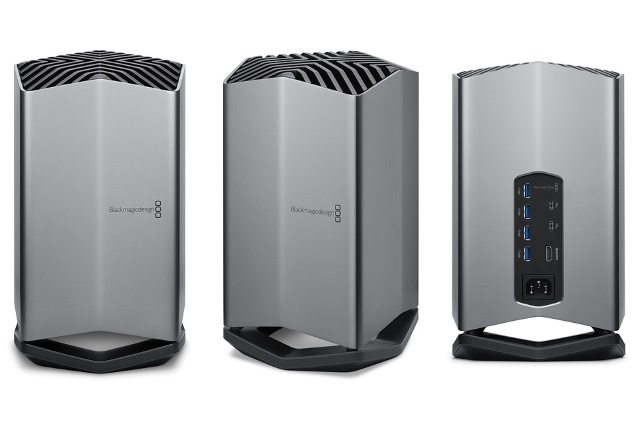 As well as refreshing its MacBook Pro line-up, Apple today started to sell the $699 Blackmagic eGPU. This 8GB external GPU features a Radeon Pro 580 to bring more graphic horsepower to laptop users.
The aim is to bring desktop-level power to laptop users when they are working on graphic-intensive projects. At a shade under $700, it's not a cheap piece of hardware, but it also doubles up as something of a docking station.
See also:
The 8GB of GDDR5 memory powering the Radeon Pro 580 graphics processor delivers an impressive performance boost. Apple says that 15-inch MacBook Pro owners can expect 2.8 times faster graphics performance, while owners of the 13-inch model can look forward to 8 times the performance.
The eGPU connects via Thunderport 3, and it features a variety of ports: two Thunderbolt 3 ports, four USB 3 ports and one HDMI 2.0 port.
Describing the new external GPU, Apple says:
Get desktop-class graphics performance on your MacBook Pro with the Blackmagic eGPU. Featuring the Radeon Pro 580 graphics processor, the Blackmagic eGPU is built to make any Mac with Thunderbolt 3 ports a graphics powerhouse. Enjoy supersmooth gaming, accelerate graphics-intensive pro app workflows, and enable VR experiences or content creation. Built-in I/O connections drive a Thunderbolt 3 display, support multiple accessories, and charge your MacBook Pro at the same time.

Pair the Blackmagic eGPU with the stunning resolution and immaculate visuals of the LG UltraFine 5K Display for the ultimate Mac setup.
You can find out more and buy the Blackmagic eGPU over in the Apple store.