Aquantia launches AQtion AQN-107 'Gamer Edition' 10G PCIe NIC for Windows 10 and Linux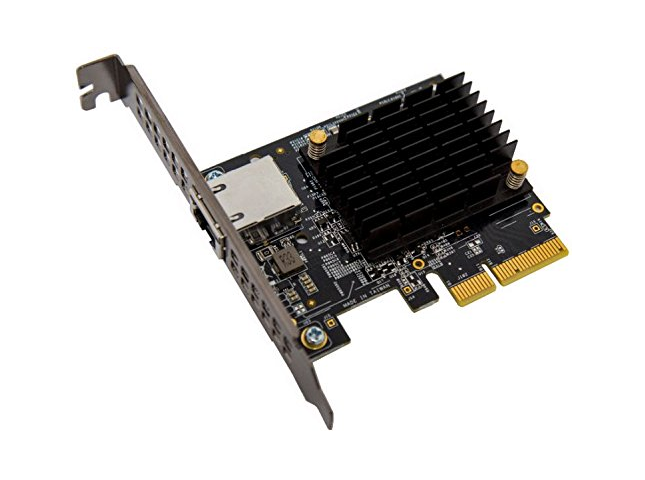 If you are a hardcore PC gamer, you are probably willing to spend almost anything to get an edge. For online multiplayer games in particular, not only is your CPU, GPU, and RAM important, but so is your networking hardware. From your modem, to your router, and ultimately your network interface card, what you have matters.
Speaking of NICs, there is an intriguing new offering from a company called Aquantia. Called "AQtion AQN-107 Gamer Edition," it is a 10G card, which yes, is total overkill. A standard gigabit card is fine for most gamers, but the thing is, this 10G card is quite affordable. Not only is the price reasonable, but it comes with specialized software for Windows that will prioritize gaming traffic and reduce lag. Maybe buying a 10G card isn't so crazy...
"The AQN-107 10Gigabit adapter takes high-speed Multi-Gig networking to the next level, and the gamer edition provides exclusive access to new Aquantia gaming prioritization software. The AQtion AQN-107 gamer edition hardware is clad in classic black and comes with both full-height and half-height powder coated black brackets for the gamer who wants a beautiful, fragging machine," says Aquantia.
ALSO READ: Logitech unveils G512 RGB Mechanical Gaming Keyboard with new 'GX Blue' switch option
The company further says, "The combination of the gamer edition AQN-107 with the new Aquantia software will allow gamers to prioritize gameplay over other LAN activity. The reduction in lag and latency provides the reaction time advantage which can mean the difference between living on to play more and a 'Game Over' situation. Twitch streamers, in particular, will benefit from dynamically controlling both the upload and download speeds through the prioritization interface."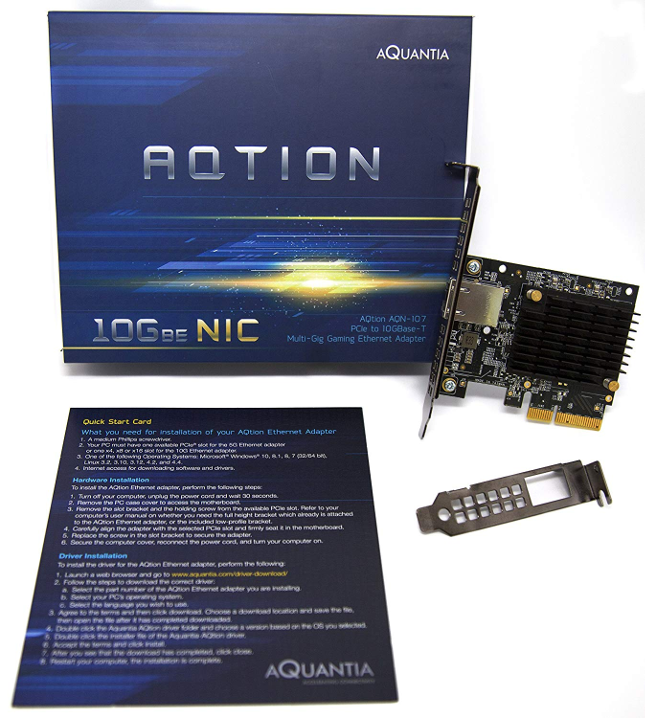 How much does the card cost? It can be had [amazon_textlink asin='B07C5VLVFF' text='here' template='ProductLink' store='betanews02-20' marketplace='US' link_id='5e1f8b3a-85cf-11e8-986f-e781475afe06'] on Amazon for $89.98. Is a 10G card overkill for most? Like I said earlier, yes — most consumers cannot take advantage of 10G. With that said,  it is priced competitively for what it is. Not only will the software give you a possible edge, but you are future-proofing your PC's networking. And yeah, you get some bragging rights too.
Keep in mind, to use this card, you will need a free PCI Express 3.0 x4, x8, or x16 slot on your motherboard. Also, while Linux support is guaranteed by the company, the specialized gaming software is a Windows-only affair.