Microsoft is killing off Skype classic and bringing call recording to Skype 8.0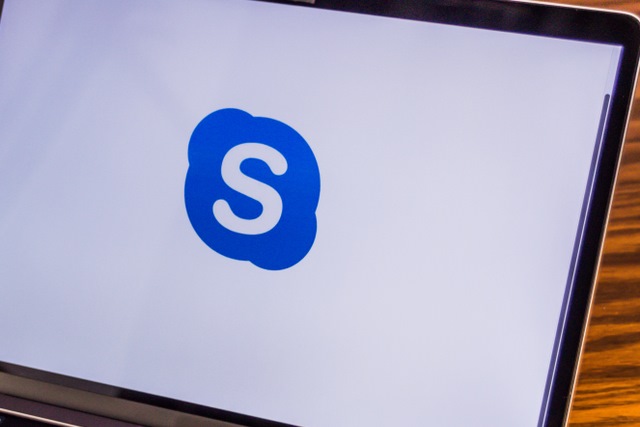 Microsoft has announced that Skype 7.0 (also known as Skype classic) is to be killed off, forcing all users to move on to the "modern" Skype 8.0.
The company says that from September 1, only the new version of Skype will work, and this is something that is likely to upset users who were unhappy at the redesign that was introduced nearly a year ago. To soften the blow, Microsoft has updated Skype 8 with a range of new features, and says that other new options -- including the ability to record Skype calls -- are on their way too.
See also:
For users of Skype 8.0, there's a lot of good news. The updated version of the app supports HD video calls with up to 24 people, and it's possible to share files of up to 300 MB by simply dragging and dropping into place. Other additions including @ mentions and a chat media gallery that makes it easier to track down things that have been shared in earlier conversations.
The news for fans of Skype classic, however, is not so good. Microsoft says:
Today, we are rolling out an updated version of Skype (version 8.0) for desktop that will replace Skype version 7.0 (also known as Skype classic).

We are encouraging everyone to upgrade now to avoid any inconvenience as only Skype version 8.0 will work after September 1, 2018. As we roll out improvements, there comes a time when we must shut down older services and application versions. This is done to ensure that all customers have the best possible Skype experience, and that there are no quality or reliability issues resulting from old technology and new technology interoperating. We know change can be hard, so we're working to make the update as simple as possible.
Microsoft is eager for people to migrate to Skype 8.0 rather than seeking out an alternative, and to encourage this the company has shared details of planned updates for the chat client. On the horizon are private conversations, a new Skype for iPad experience, and read receipts. But the feature that's likely to generate the most interest will be call recording which Microsoft describes:
Take call snapshots to the next level with call recording. Capture a special Skype calls with loved ones or record important meetings with colleagues. Call recording is completely cloud-based, and as soon as you start recording, everyone in the call is notified that the call is being recorded -- so there are no surprises. Call recordings combine everyone's video as well as any screens shared during the call.
So... don't forget the September 1 deadline if you want to keep using Skype.
Image credit: Bernardo Ramonfaur / Shutterstock