Google (sort of) redirects Duck.com to DuckDuckGo after complaints of anti-competitive behavior from its search rival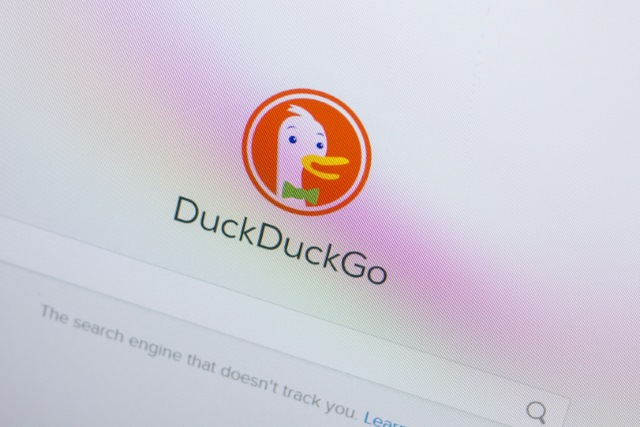 Google may have been slammed by Europe for using Android to dominate with its search engine, but this is not the only complaint that has been leveled at the company. Privacy-focused search rival DuckDuckGo has criticized Google for sending visitors to Duck.com to the Google search page.
Google owns Duck.com, but DuckDuckGo believes the company has been confusing users with the redirect. Now, following publicity of the issue, Google has relented and says it is introducing a new landing page that will give visitors to Duck.com the opportunity to jump to the DuckDuckGo search engine as well as other pages.
See also:
Google pushing Duck.com visitors to Google.com has been a thorn in the side of DuckDuckGo for a number of years, but the privacy-focused search engine used the giant's recent battle with -- and subsequent fine from -- the European Union to bring it to public attention. In a series of tweets following the European ruling against Google, DuckDuckGo welcomed the fine and went on to complain about other practices from the company it was not happy about.
One complaint said: "Up until just last year, it was impossible to add DuckDuckGo to Chrome on Android, and it is still impossible on Chrome on iOS. We are also not included in the default list of search options like we are in Safari, even though we are among the top search engines in many countries."
But it was talk about the Duck.com redirection that really grabbed people's attention:
Google also owns https://t.co/ud1YyoqbZ5 and points it directly at Google search, which consistently confuses DuckDuckGo users.

— DuckDuckGo (@DuckDuckGo) July 18, 2018
Twitter users were quick to join DuckDuckGo in criticizing Google, with technology writer Shira Ovide saying: "So, what's the explanation for Google owning Duck.com, other than to punch a much smaller web search engine?".
It wasn't long before the noise that sprang up around the issue forced Google to react, and the solution offered was a landing page for Duck.com visitors, giving a choice of destination sites.
Announcing the decision to offer a landing page -- presumably rather than entering into a very public and very biter debate -- Google's Rob Shilkin tweeted:
i looked into this. we acquired https://t.co/tNEmrTMysy as part of On2 (ex Duck Corporation) in 2010, hence redirected. to help any lost anatine navigators, we've now changed the redirect and added links. tks for the flags. Quack on.🦆 pic.twitter.com/JPkRazlthq

— Rob Shilkin (@robshilkin) July 20, 2018
DuckDuckGo is happy with the outcome, and the company's CEO and founder Gabriel Weinberg tweeted to say as much:
Thank you! That will clear up the consumer confusion.

Would you please consider selling the domain to us?

— Gabriel Weinberg (@yegg) July 21, 2018
It seems that not everyone is seeing the new landing page at the moment, but it should only be a matter of time before it rolls out completely.
Image credit: Sharaf Maksumov / Shutterstock