Microsoft reveals all in Surface Go unboxing video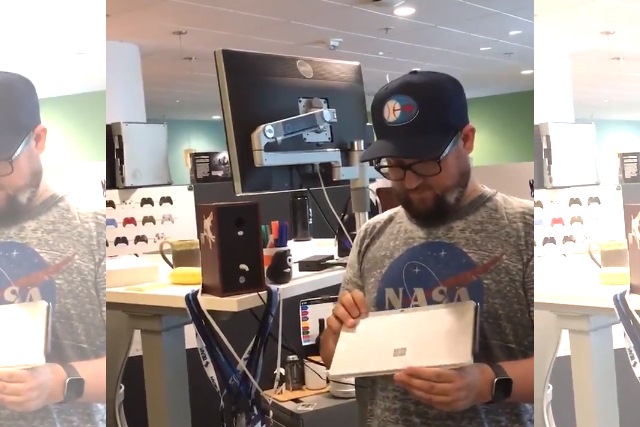 Microsoft's Dona Sarkar has taken to Twitter to share Surface Go unboxing videos.
Due for release next week -- August 2, to be precise -- the Surface Go was revealed just a couple of weeks ago. Microsoft has already shared a few videos of its upcoming tablet on YouTube, but the new videos show Dona Sarkar and Brandon LeBlanc from the Windows Insider team getting hands on.
See also:
For now, there are two Wi-Fi versions of the Surface Go available for pre-order (a 4GB RAM, 64GB SSD model for $399 USD, and an 8GB RAM, 128GB SSD model for $549 USD), but the unboxing video also reminds us that there's an LTE version on the way. Costco is also offering a 4GB, 128GB SSD model for $549, complete with a Type Cover.
In the first video you can see the team drooling over the looks and lightness of the Surface Go:
We broke into where PR hangs out and unboxed a #SurfaceGo! Part 1 here starring @brandonleblanc 🔥🔥🔥 pic.twitter.com/bxzAYWo9dU

— Dona Sarkar (@donasarkar) July 26, 2018
In the second, we get to see the kickstand in action, and hear the team waxing lyrical about the pen:
Correct unboxing part 2 pic.twitter.com/vA6wmbTHst

— Dona Sarkar (@donasarkar) July 26, 2018
Like what you see?