OnePlus is bigger than Samsung in India -- oh, and OnePlus 3/3T owners everywhere are getting Android P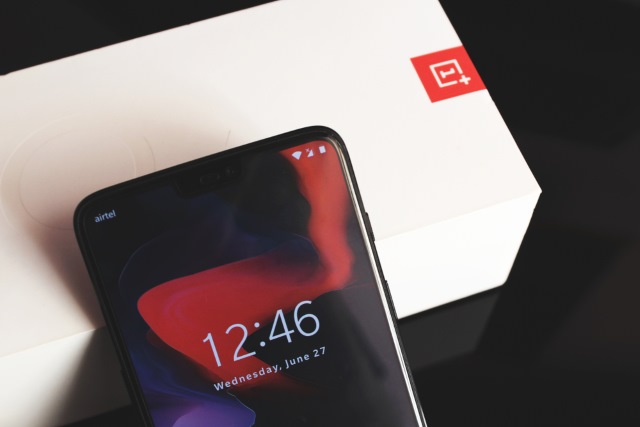 OnePlus keeps on going from strength to strength, and nowhere is this truer than in India. New analysis shows that the company is now bigger than Samsung in the region in the premium smartphone market.
The company is now the market leader in India -- quite an achievement considering OnePlus only started participating in there fours ago. The rise to first place was helped by the success of the OnePlus 6, but it's also helped by the fact that the company does not abandon its users when it comes to software updates. In seperate news, it has been revealed that both the OnePlus 3 and OnePlus 3T will be getting Android P -- skipping Android 8.1 Oreo completely.
See also:
OnePlus had previously said that owners of the 3 and 3T handsets could expect to receive Oreo at some point in the future, but now those plans have changed. While it is no surprise that the OnePlus 6, 5T and 5 will be getting Android P first, the company is now committed to bringing it to its older handsets as well -- although no particular timescale has yet been revealed.
In a message posted on the OnePlus forums, the company made the surprise announcement:
Including our camera improvements and the latest Android security patch, the OxygenOS 5.0.4 update for OnePlus 3 and 3T was released worldwide last week. Since it was launched, we've been listening to questions asking about our next major update for the OnePlus 3 and 3T. After internal discussions and evaluation, we have decided to focus our development resources on the Android P project instead of upgrading the device to Android 8.1, so that we can offer more exciting features and improvements for our OnePlus 3 and 3T users.

Over the past few months, we have been working closely with Google on the Android P Beta program. Thanks to everyone's participation and continued feedback, the progress we have made together has been greatly accelerated. The Android P update will be available on the OnePlus 6, OnePlus 5/T and OnePlus 3/3T, in this order. We will keep you all updated in the coming months.
The news was excitedly received by customers, who had not been expecting to see Android P unless they opted to buy a newer handset. But while customers are celebrating a surprise operating system upgrade, OnePlus has its own cause for celebration.
Counterpoint Research's latest report into the smartphone market shows that OnePlus has managed to capture 40 percent of the premium smartphone market in India. In comparison, Samsung now has a 34 percent share, and Apple just 14 percent. Premium smartphones are classed as those that cost above ₹30,000, and it's a market that has been dominated by Samsung. Now the success of the OnePlus 6 has pushed the relative newcomer into first place -- the OnePlus 6 is at number one with a 30 percent share, followed by the Samsung S9 Plus with a 12 percent share, and the OnePlus 5 is in third place with a 10 percent share.
The report includes the following summary to help explain the changing figures:
The top three brands Samsung, OnePlus and Apple contributed to 88% of the overall premium market as compared to 95% a quarter ago.
This is due to the entry of new players in the segment led by Huawei (P20), Vivo (X21), Nokia HMD (Nokia 8 Sirocco) and LG (V30 Plus)
OnePlus led the premium smartphone segment for the first time ever in India, capturing 40% of the market driven by record shipments of its OnePlus 6 as compared to its previous flagships.
OnePlus was also the fastest growing brand in the premium segment (+446%) while shipments for Apple and Samsung declined YoY.
OnePlus is now increasing its points of sale by launching its offline and exclusive stores across key cities. This will enable the brand to reach out to a larger user base going forward, as the premium segment market is estimated to grow faster than the overall smartphone market in India for CY 2018 and beyond.
Samsung captured 34% share of the premium segment. Its shipments declined 25% YoY due to decline in shipments of S9 as compared to S8 last year. However, the promotions related to S9 series remain strong which helped to push sales in both offline as well as online channels during end of the quarter to streamline the inventory levels.
Apple's share in the premium segment reached its lowest ever 14% due to decline in shipments for its iPhone 8 and X series. Additionally, the increase in import duty and absence of local manufacturing impacted its pricing strategy in India. Apple is also looking to streamline its channel structure in India.
Image credit: Abhisheklegit / Shutterstock