Spotify removes numerous Alex Jones podcasts, deeming them 'hate content'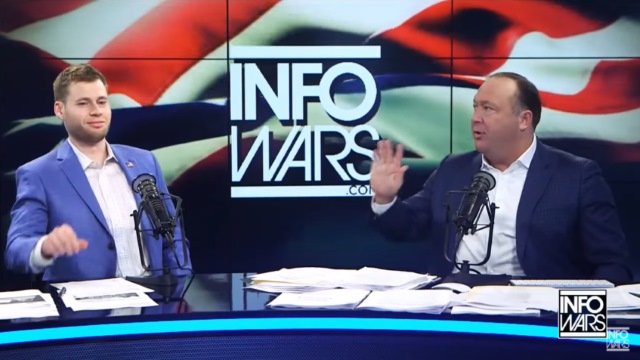 Spotify is the latest company to come down on Infowar's Alex Jones. The music streaming service has taken down multiple several episodes of The Alex Jones Show for violating its policies on hate speech.
The removals come after Alex Jones was hit with another strike by YouTube for policy violations, and after Facebook also took action against him.
See also:
Spotify has not gone into any detail -- publicly, at least -- about exactly what content violated its policies, but the company has been under pressure from subscribers to take action against Jones. On Twitter, users have been calling for him to be banned completely from Spotify, and similar requests have been made in Spotify's community forums. Some users threatened to cancel their subscriptions if Spotify continues to given Jones a platform.
In a statement given to Recode about the removal of podcast episodes, a Spotify spokesperson said:
We take reports of hate content seriously and review any podcast episode or song that is flagged by our community. Spotify can confirm it has removed specific episodes of "The Alex Jones Show" podcast for violating our hate content policy.
At the moment, there are still many episodes of The Alex Jones Show available on Spotify, and the company has not indicated whether it is investigating more episodes or whether it is considering a complete ban on Jones.