Fantom Drives launches fast and rugged 'G-Force 3.1' USB-C SSD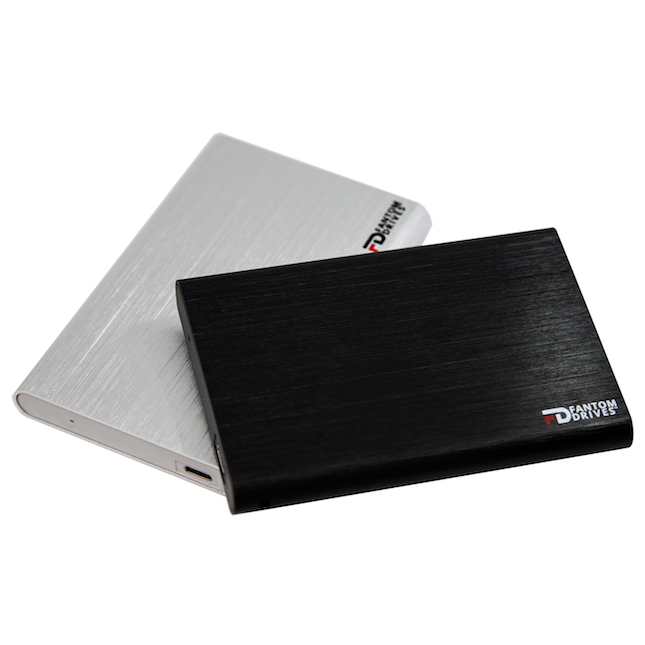 If your laptop is low on storage space, adding an external storage drive is a great way to easily increase it overall. These USB drives are great for backup too. If anything happens to your computer's internal storage drive, it is nice knowing your important files are also stored on a separate external drive for peace of mind.
Thanks to solid state storage, these external drives are better than ever, as they have no moving parts. Compared to an external hard disk drive, the SSD is faster, uses less energy, and is less prone to breakage. Today, Fantom Drives launches its latest such portable SSD. Called "G-Force 3.1," it leverages USB 3.1 gen 2 and the Type-C connector. Best of all, the drive is extremely durable -- important when taking a drive on the go. 
"Fantom Drives G-Force 3.1 flash storage drives are fully backward compatible with USB 2.0, USB 3.0 and USB 3.1 ports and ship with both Type A and Type C cables. The high-performance units take SSD storage throughput to the next level, allowing the transfer of a 2-hour long high-definition (1080p) movie (4.7GB) in approximately 10 seconds. The drives are available with either a black or silver case forged of solid brushed aluminum, durable enough for nearly any mobile operating environment," says Fantom Drives.
ALSO READ: Toshiba XG6 NVMe SSD is world's first with 96-Layer 3D Flash
Hamid Khorsandi, CEO of Fantom Drives explains, "The GForce 3.1 provides reliable, high-performance SSD storage to customers with features and functionality unavailable from other manufacturer's in the same price range. Whether using a Windows or Mac system, the plug-and-play drive connects quickly and delivers the throughput to handle the most data intensive projects."
Fantom Drives shares the following features and benefits.
External low profile SSD drive designed for portability
Choice of black or silver brushed aluminum exterior for durability
Interface: USB 3.1 Gen 2 Type-C
Transfer rate: Up to 560MB/s
Format: Windows or Mac
The G-Force USB 3.1 can be had from Fantom Drives directly here in either silver or black and formatted in your choice between NTFS or Mac OS Extended. There are several capacities from which to choose -- 240GB ($89.95), 250GB ($98.95), 480GB($119.95), 500GB ($148.95), 1TB ($279.95), and 2TB ($589.95). Regardless of capacity, it will ship with two cables -- USB-C to USB-C and USB-C to USB-A.
[UPDATE] Some readers have wondered what brand of SSD in inside. Fantom Drives shares the following statement.
The primary drives used in the G-Force 3.1 series are by Sandisk. The secondary drives used are by Micron, depending on the market fluctuation (drive availability).