Logitech unveils 'magical' POWERED Wireless Charging Stand for Apple iPhone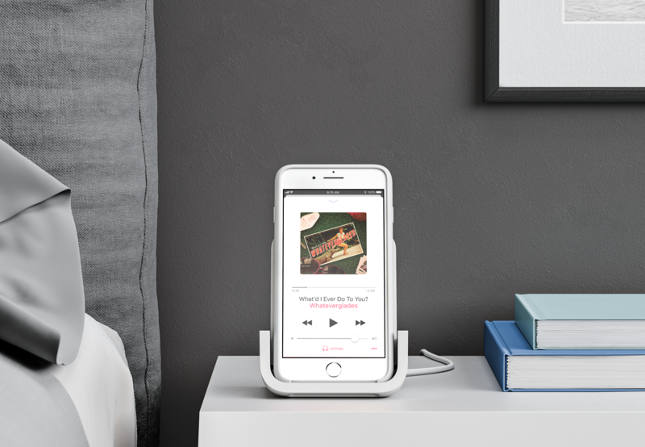 Apple didn't invent wireless smartphone charging. Actually, the iPhone-maker was far behind in this regard -- there were already many Android and Windows Phones with the capability. Hell, the Palm Pre had that feature all the way back in 2009! The iPhone didn't get it until 2017. Isn't Apple supposed to be a trendsetter?
And yet, despite being a laggard, as is typical with Apple, its use of Qi charging accelerated the standard's popularity. Shockingly, the comapny still doesn't sell its own such charging dock -- its own product has been delayed. Thankfully, there are plenty of third party wireless chargers that are iPhone compatible. Today, Logitech unveils a Qi wireless charger that is designed for the iPhone X, 8, and 8 Plus. Called "POWERED," it cradles the phone and props it up vertically. This eliminates the possibility of misalignment, which can cause a failure to charge. And yes, POWERED supports Apple's 7.5watt fast-charging.
ALSO READ: Logitech buying Blue Microphones
"POWERED makes watching a video, reading a recipe, keeping track of your notifications or talking via FaceTime a cinch iPhone is comfortably positioned on the stand to charge. The rubberized u-shape cradle keeps iPhone stable even with a protective case up to 3mm thick, so it's safe and continuously charging. Qi-certified and optimized for iPhone, POWERED has a built-in overheat protection system that helps regulate temperature. The LED on top gives confirmation that iPhone is charging while staying hidden behind the phone so the light doesn't become distracting," says Logitech.
ALSO READ: Motorola Moto Z3 Android smartphone is a Verizon exclusive with optional 5G upgrade
Michele Hermann, vice president of mobility, explains, "POWERED lives up to the elegance and experience of the iPhone, making your wireless charging completely seamless and keeping you connected while you power up. Unlike traditional flat chargers, there's no need for exact alignment -- just drop your iPhone in the cradle and go. It's a truly magical experience, especially for iPhone X users who can use Face ID with a simple glance."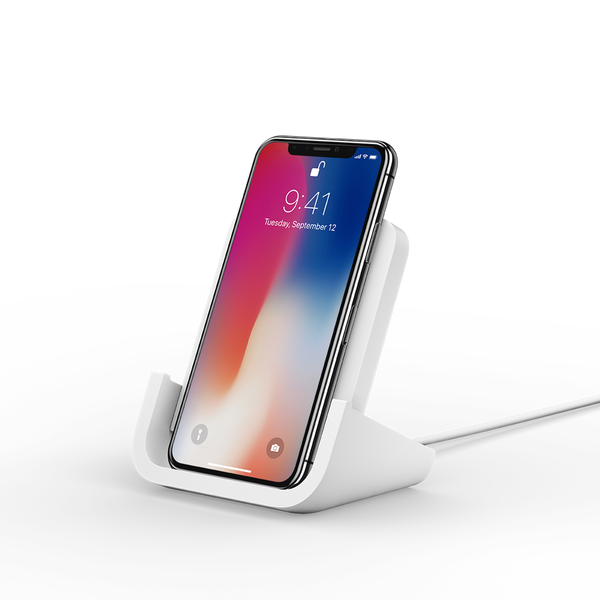 Is the POWERED Wireless Charging Stand "magical" as Logitech claims? Well, no -- it is just a very smart design coupled with science. But OK, I won't fault the company for borrowing some clichéd language from Apple's marketing playbook.
If you would like to buy your own, it can be had later this month for $69.99. While POWERED is designed for the iPhone X, 8, and 8 Plus, it may work with other Qi-compatible smartphones as well -- depending on the location of the charging spot on the rear of the device. In other words, if you own a non-Apple smartphone, your mileage may vary.