Knowledge commerce: Building a solid brand with Kajabi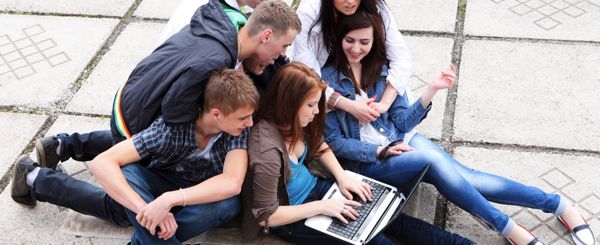 "An investment in knowledge always pays the best interest." -- Benjamin Franklin
The same thought rings true in the online business sphere. Apart from assimilating the best strategies in your field, you also need to build and share your knowledge in order to win your audience's vote of confidence. Remember, people flock to those who have proven their expertise in their respective niches. It isn't rocket science: You can't just expect your visitors to subscribe to your blog, subscribe to your services, or purchase your products if they don't trust your brand. That's why marketers invest in branding strategies that not only help them reach their target audience, but also earn their approval by providing valuable content.
This realization also led to the upswing of the online learning industry, which has been called many names by the marketing community, like information marketing, e-Learning, and online course creation.
In this post, allow us to introduce you to knowledge commerce -- a booming, global marketplace built upon the ever-increasing demand for online learning -- and how your brand can take part in it.
What is Knowledge Commerce?
Knowledge commerce is well on its way to becoming a hundred-billion-dollar industry.
Put simply; knowledge commerce pertains to the monetization and acceleration of knowledge sharing activities in the digital space.
If you think about it, monetizing your blog by gating your content is technically a form of knowledge commerce. However, the field has matured enough for platforms that widen the distinction between knowledge commerce and traditional forms of content marketing, such as blogging and guest posting.
Breaking Through Knowledge Commerce with Kajabi
Kajabi, which started out as an online course creation software, is now positioned as the first comprehensive knowledge commerce platform today. It has all the features you need to create an online course brand from the ground up.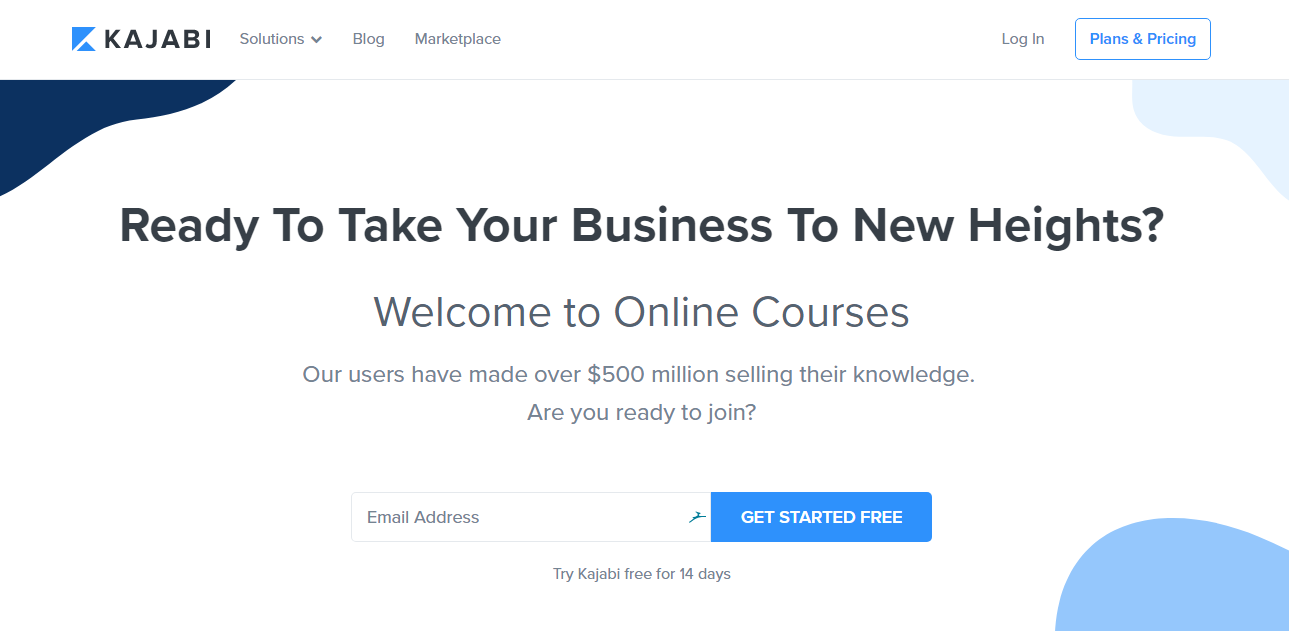 The key advantage of Kajabi is that it consolidates all the tools you need from start to finish. Here's a closer look at each of them:
1. Website Creation
In the information age, a website is undoubtedly one of the most important assets any business can have.
Kajabi can help entrepreneurs jump into knowledge commerce by functioning as a hosting and website creation platform rolled into one. Upon creating an account, you can easily get a website up and running by choosing one of the available themes: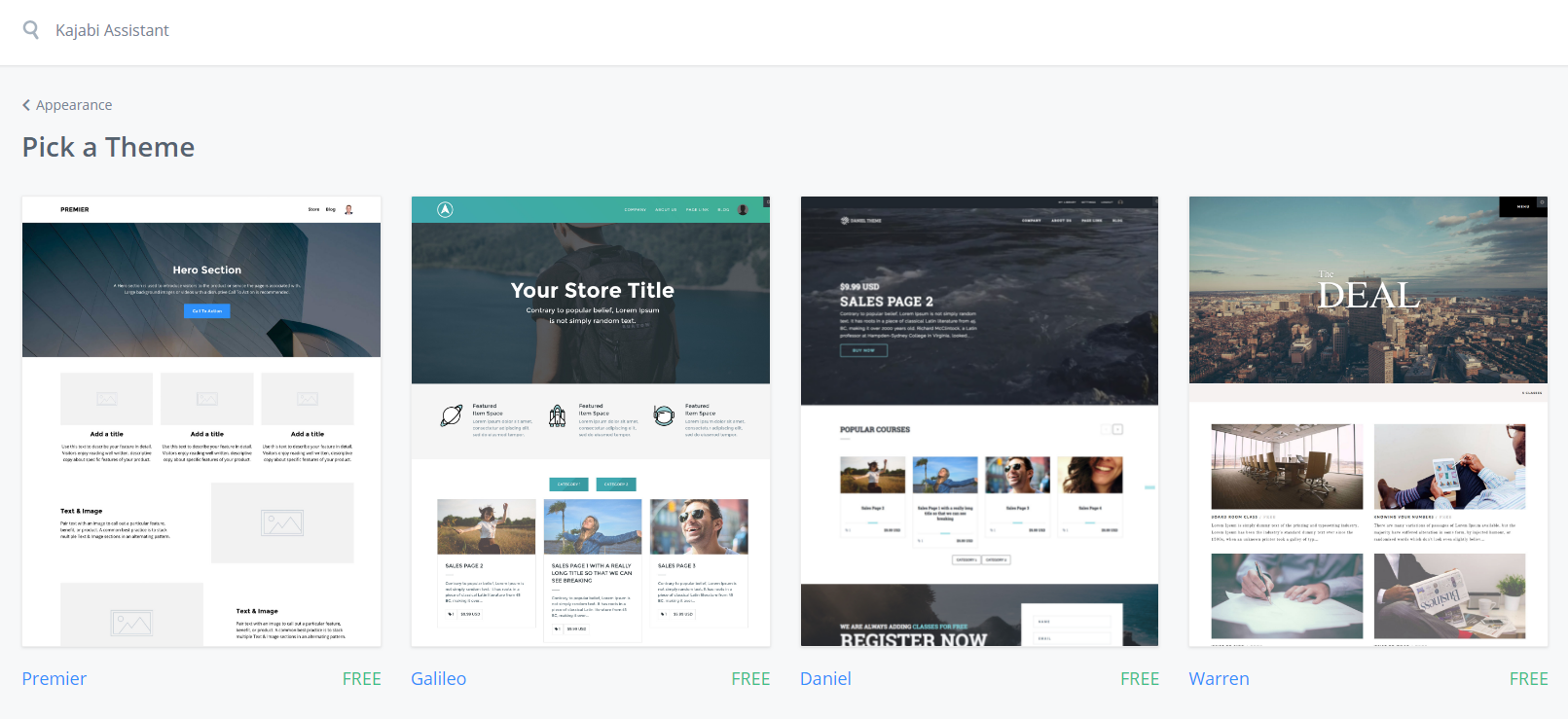 You can also customize the user experience by configuring navigation menus, designing email templates, or constructing static pages. All these can be performed through the visual, CMS-like interface.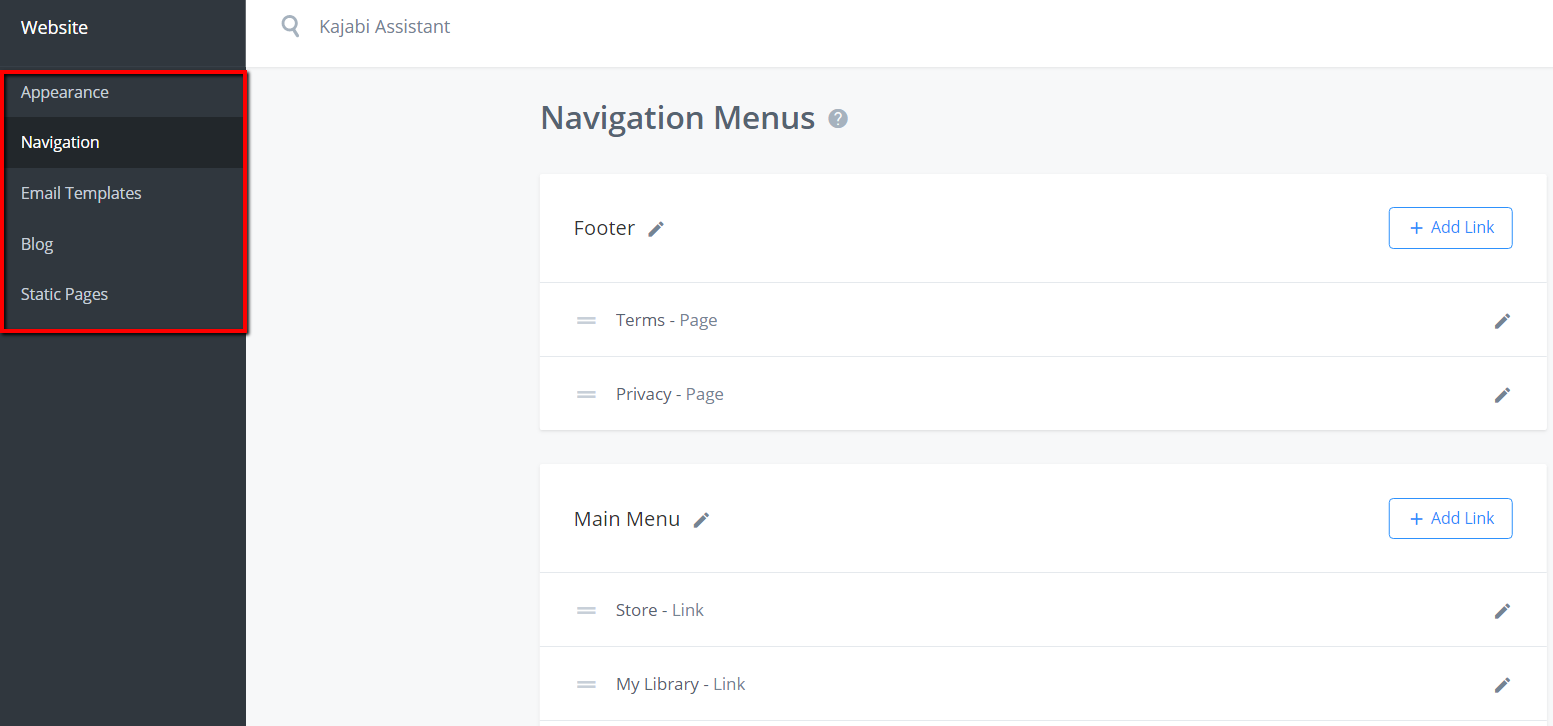 2. Landing Page Optimization
Lead generation is one of the main challenges that knowledge commerce brands need to overcome.
For this, you need landing pages that are tailored to your target audience's needs and preferences.
If you create your website with Kajabi, you can take advantage of the visual landing page builder that essentially takes away the learning curve of the whole process. It works by letting you add, edit, and remove individual page elements -- from content sections to opt-in form fields.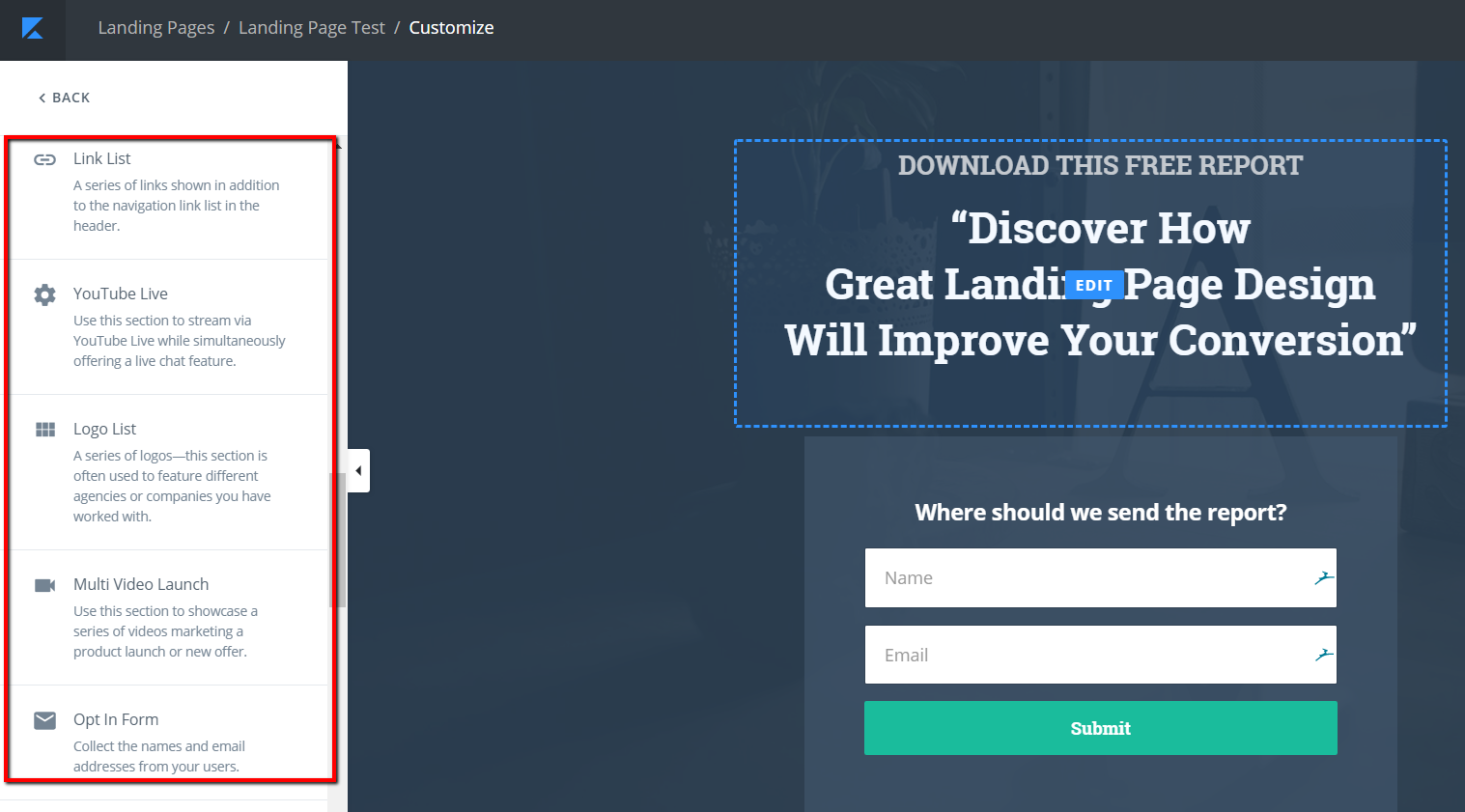 Kajabi also tracks important metrics to help you gauge and improve the performance of landing pages over time. This includes the all-time views, opt-ins, and conversion rate for each landing page.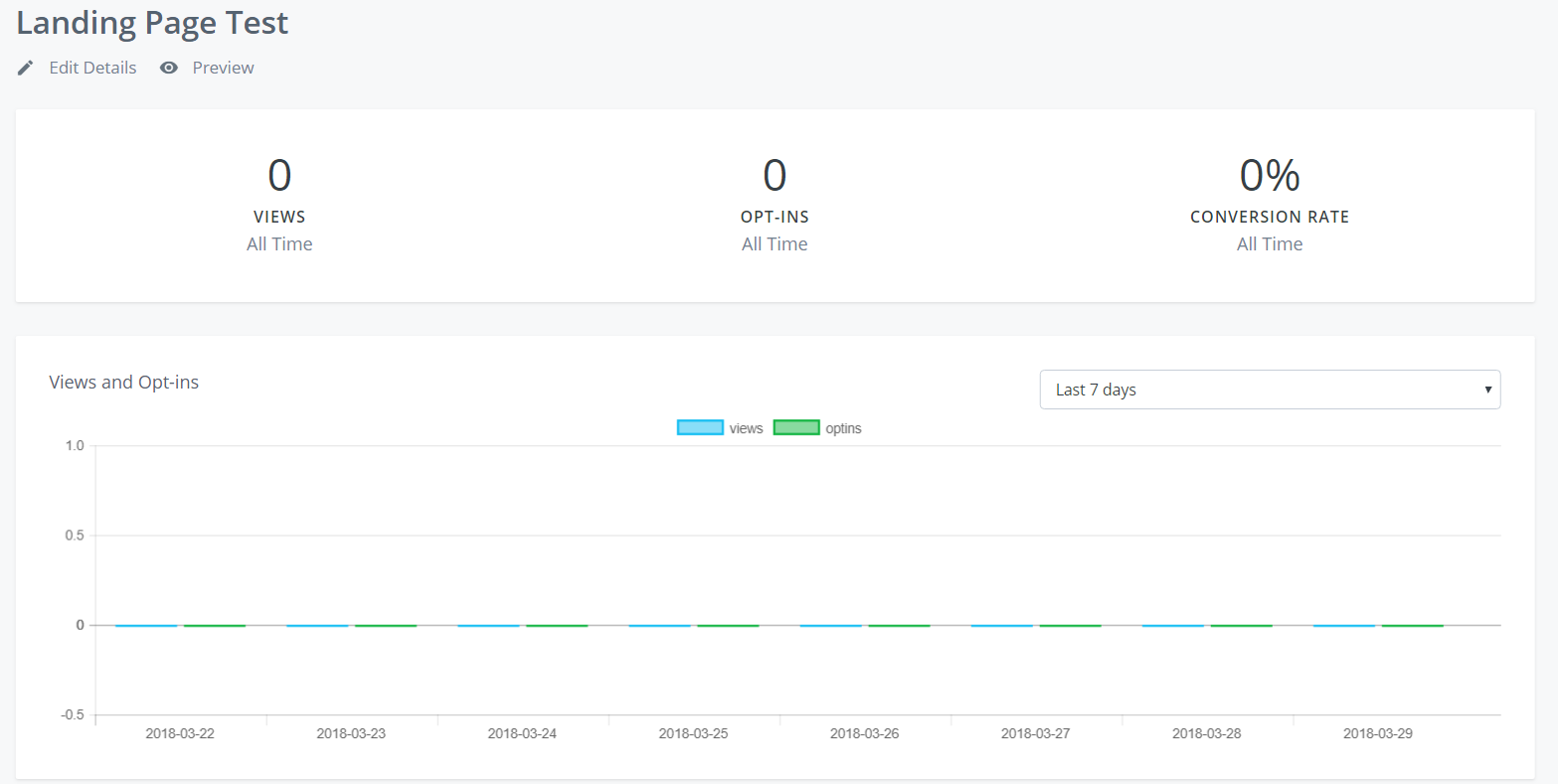 Here are a few tips when optimizing your landing pages for maximum conversions:
Eliminate Visual Clutter
When it comes to landing page design, less is more. Limit visuals that can take the visitor's attention away from important elements, such as your CTA and opt-in forms.
Hide Navigation Elements
To keep visitors from wandering off to a different page, choose a theme that hides the navigation bar from plain sight.
Experiment with the CTA
For calls-to-action or CTAs, there's no such thing as a one-size-fits-all solution. Your best bet is to split test multiple versions to determine the best one for conversions.
3. Online Course Product Management
Kajabi offers four products "blueprints" that can kickstart the development of your online course: Mini Course, Online Course, and Evergreen Training.

While these blueprints are fundamentally similar, each is specifically designed for online courses in different scales.
Here's a closer look at each product blueprint and their specific use cases:
Mini Course
As the name suggests, the Mini Course blueprint lets you quickly generate a short course that focuses on a very specific topic. It's core components should include the what will be discussed, why it matters, and how the audience can utilize the information.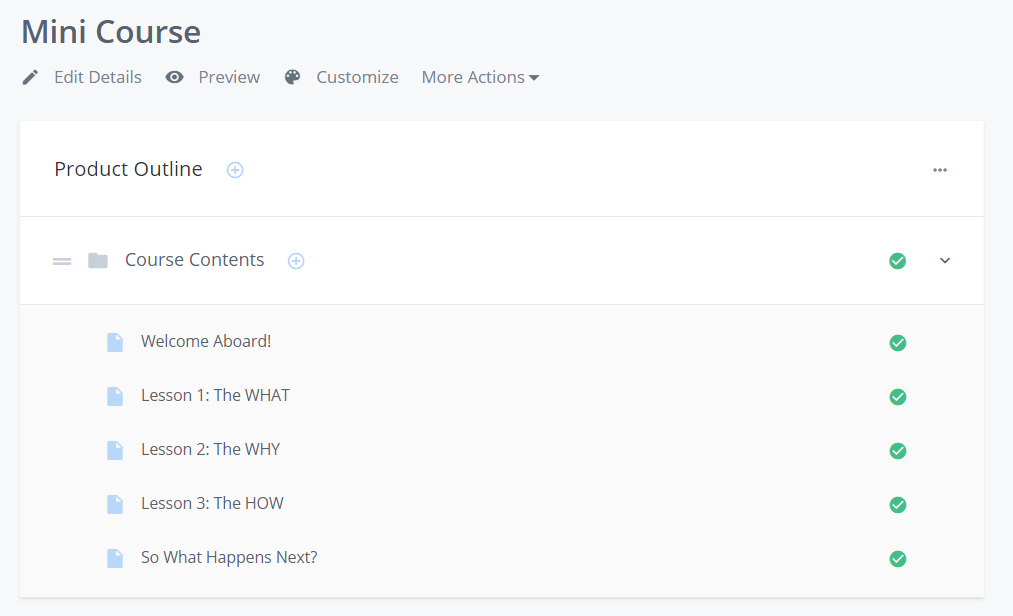 Mini Course Use Cases
How to use a particular product or skill to do something
Comparison between two or more subjects of interest
A repurposed long-form blog post with actionable tips
Online Course
The Online Course product blueprint is basically a beefed-up version of a Mini Course. It covers a broader topic and then structures lessons into categories or modules.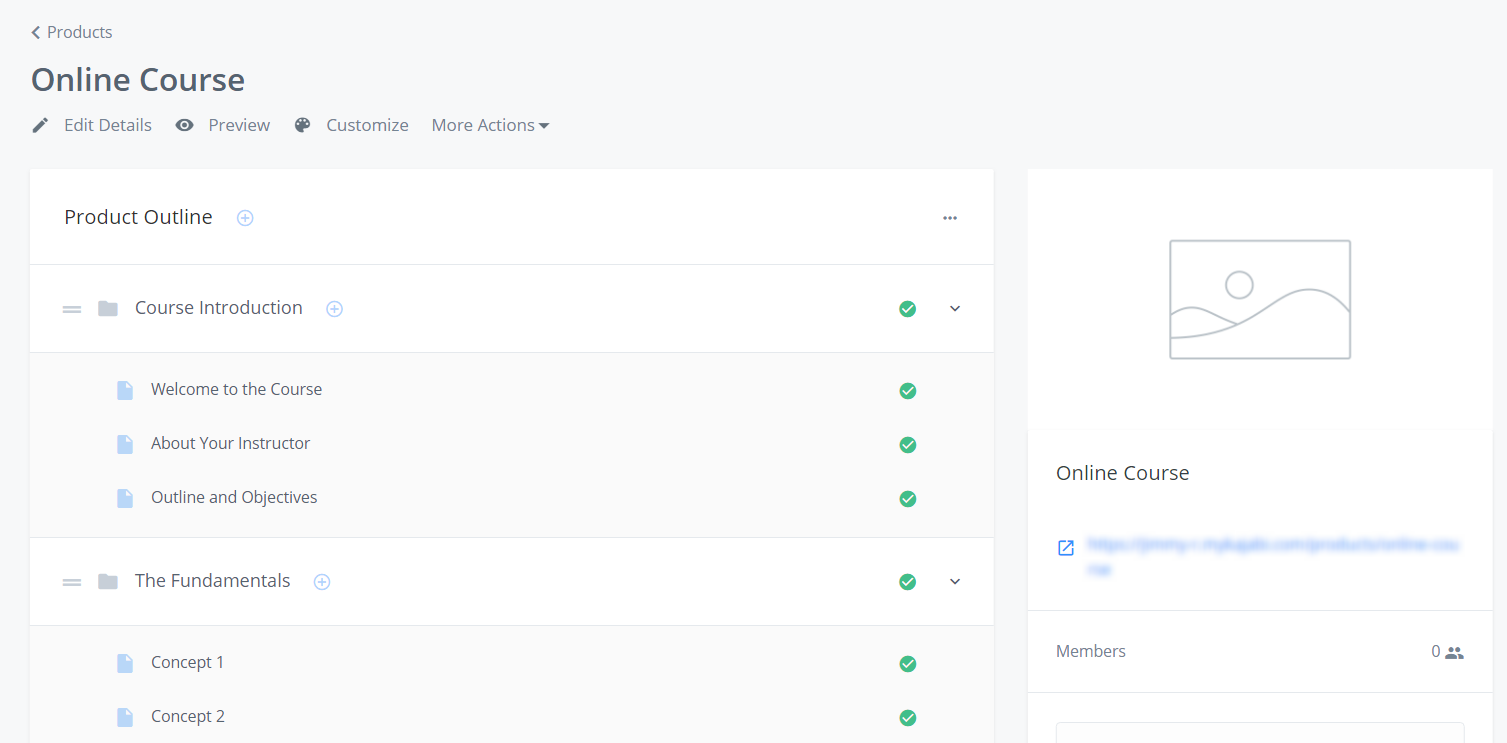 Online Course Use Cases
A full-length online course on a specific branch of marketing (email, social media, SEO, etc.)
Learning how to build WordPress websites with and without code
How to play a musical instrument
Evergreen Training
At first, the Online Course and Evergreen Training products might seem very similar in terms of applications. While both lets you cover broad subjects, the Evergreen Training product blueprint allows you to drip-feed online course lessons across several weeks.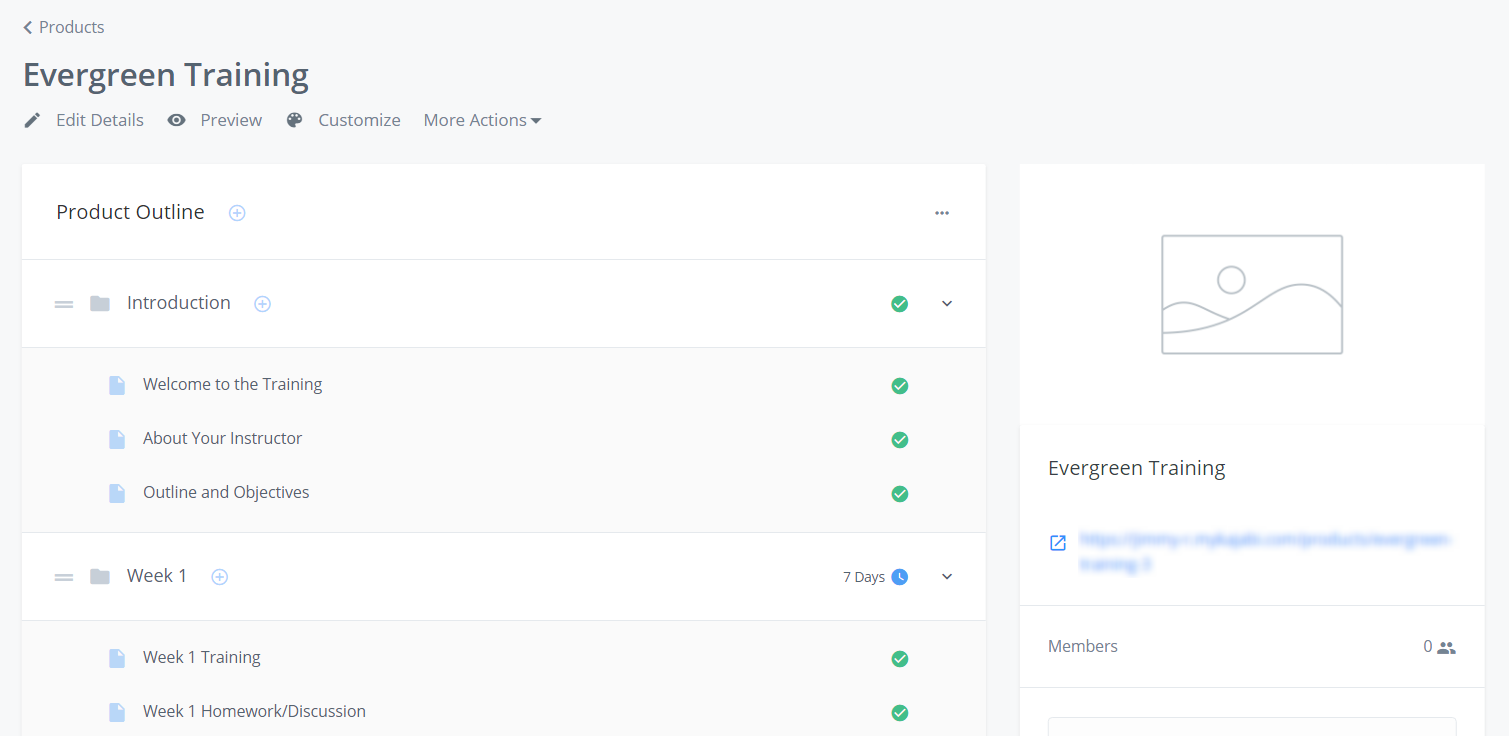 Evergreen Training Use Cases
A weight loss program
A cooking online course with new recipes each week
A self-help/personal development program
Other Things You Can Do with Kajabi
Getting an online course up and running is only the tip of the iceberg. With Kajabi, you can also accomplish the following:
Set up email marketing campaigns and launch events to reach a bigger audience
Create sales pipelines to automate the lead generation and nurturing processes
Manage and monitor subscribers to determine the most relevant product offers
Integrate with third-party applications like payment gateways, automation tools, and email marketing platforms
View sales and affiliate reports to stay on top of your knowledge commerce business
What's Next?
Knowledge commerce is a powerful tool that businesses can leverage not just to solidify their brand as an authority in their industry, but also for growing their sales and followers.
With all the benefits that come with using knowledge commerce, it pays for businesses to start using knowledge commerce to establish their business.
If you have questions, suggestions, or ideas about knowledge commerce that you'd like to share, then please do so in the comments section below.
Image Credit: Petrenko Andriy / Shutterstock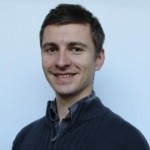 Peter Davidson works as a senior business associate helping brands and start ups to make efficient business decisions and plan proper business strategies. He is a big gadget freak who loves to share his views on latest technologies and applications.