Parallels releases Desktop 14 for Mac and it's Mojave ready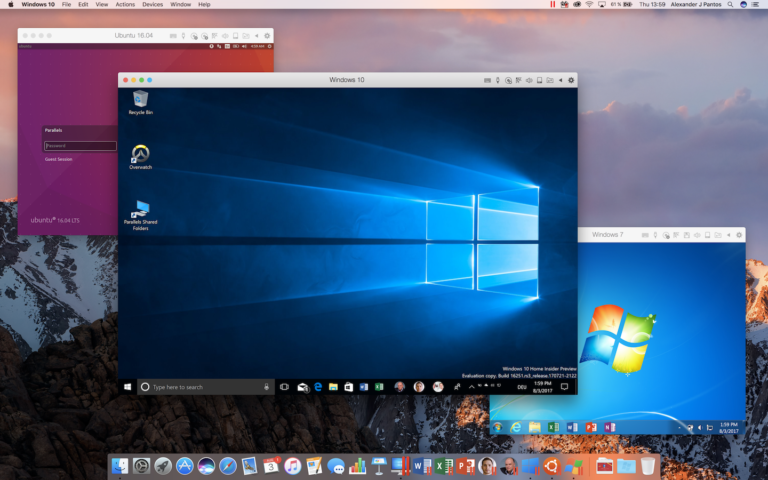 Although some of us are keen Mac users, most of our work is produced for the Windows operating system. We manage to achieve this via Parallels running on an iMac or MacBook Pro and, frankly, it's so fast you really do not need to run Bootcamp.
It never used to be this way. Back in the late 90s, when Apple still used PPC chips, Windows emulation was dire. Beyond dire. Almost unusable. Even for basic tasks. It made far more sense to use Bootcamp when it was released, even after the migration to the Intel chips, if you needed native-like performance for using Windows. Luckily, not now.
Parallels has announced Desktop 14 for Mac and it's fully Mojave ready. This means Windows will react alongside your Mac Dark Mode, plus Windows applications will seamlessly experience Quick Look and Continuity Camera with an iOS device. Desktop 14 is also ready for the big Windows 10 Update 1809, due this Fall.
What else is new? Free Up Disk Space is improved and designed to reorganize your virtual operating system to reclaim space, with Parallels claiming you can squeeze up to 20GB back, saving vital drive space on any laptop. Graphics receive a boost with full OpenGL support, enabling full support for CAD applications such as SketchUp Pro and OriginLab. The same CAD tools receive Touch Bar support, too.
As usual with these yearly Parallels Desktop updates, you can expect a performance enhancement. Desktop will start up to 35 percent faster, AVX512 CPU support means applications start and perform quicker, disk suspension is up to 30 percent faster on APFS formatted drives. A new Resource Monitor quickly displays your CPU and RAM availability in an easy-to-understand window.
Parallels Toolbox, which ships free with Desktop, includes a Clean Drive module, a Find Duplicates tool to find multiple versions of the same file, a new Download Video tool so you can download streaming videos and a new Presentation Mode so you can use your computer distraction-free.
Parallels Desktop 14 for Mac is available right now for $79.99, with discounted upgrades available from the previous editions (v12 or above) for $49.99. You can purchase. Separately, you can purchase a Pro edition for $99.99/year, which includes up to 128GB virtual RAM per virtual OS (whereas the standard edition is limited to 8GB RAM), 32 vCPUs per virtual OS, premium support and more.