Boogiedown! Fortnite is bribing players into enabling 2FA -- and that's a good thing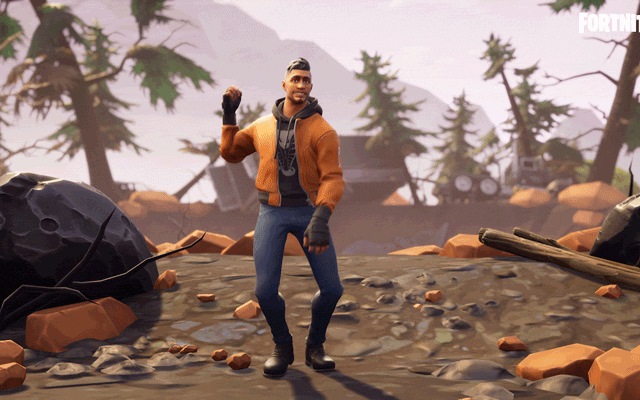 Security is a serious business (including for Fortnite-maker Epic Games), but it's not something most people take seriously enough -- as the number of weak and reused passwords out there shows. Epic, however, has just given players of its hit game an incentive to enable two-factor authentication on their account.
By enabling 2FA in Fortnite, players can unlock a hidden extra -- the Boogiedown emote. While this is undoubtedly a form of bribery, it is no bad thing. There are just a few simple steps you need to follow to access the new emote.
See also:
For all of the talk about rubbish password practices, people seem intent on ignoring the very real security risks this poses. There are countless articles about the importance of using unique and strong passwords everywhere, but perhaps Epic's decision to incentivize security is the way ahead. Sure, 2FA is not perfect, but it's a damn sight better than a crappy password used for numerous things.
And, yeah, a new emote in a game is not the biggest incentive in the world, but it's better than nothing. And considering the fact that there are a lot of young players of Fortnite, it might help to instil the idea of taking security more seriously from an early age.
So, if you want to bolster the security of your Fortnite account and unlock the Boogiedown emote, here's what you need to do:
Pay a visit to fortnite.com/2FA and log into your account
Choose between using the Authenticator App or email authentication, and click the appropriate button
If you opt to use the Authenticator app, you'll have to scan a QR code using the app on your phone and then 2FA will be activated
If you opt for email authentication, you'll be emailed a code that you then need to enter
After you've done that take a look at your inventory in Fortnite, and you'll find the Boogiedown emote waiting for you.
Your account security is our top priority!

Protect your account by enabling 2FA (Two-Factor Authentication). As a reward for protecting your account, you'll unlock the Boogiedown Emote in Fortnite Battle Royale.

Get started here: https://t.co/JSyND2qWfY pic.twitter.com/4E0kyHDkBz

— Fortnite (@FortniteGame) August 23, 2018