Google Play shows warning to anyone searching for Fortnite APKs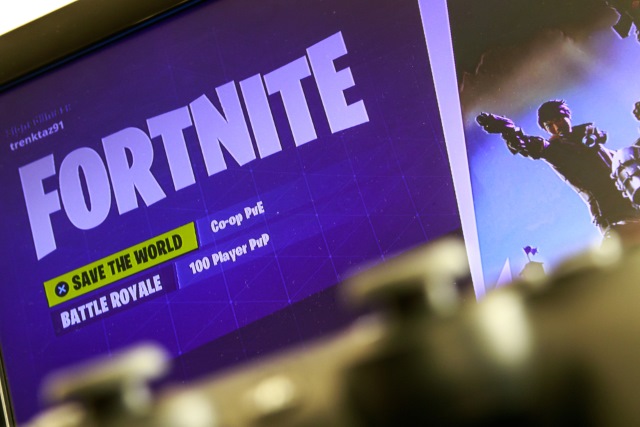 The arrival of Fortnite on Android has not only been eagerly awaited, but also steeped in controversy. In addition to making the game a Samsung exclusive (for a few days, anyway), Epic Games decided to bypass Google Play and host APK downloads on its own servers.
But this isn't going to stop people looking for Fortnite in the Play Store. Google is well aware of this, and that there is the potential for fake, scam apps to appear, tricking users into downloading something malicious. As such, the company is taking action, and is showing a warning to anyone who searches for Fortnite in Google Play.
See also:
Conduct a search for Fortnite in Google's app store and you'll be greeted by a message that reads "Fortnite Battle Royale by Epic Games, Inc is not available on Google Play". Searchers are also advised that Fortnite rival PlayerUnknown's Battlegrounds (PUBG) is available to download.
It's hard to imagine that scammers won't try to slip fake Fortnite apps into Google Play -- as well as fake guides, walkthroughs and the like -- and it's clear that Google is keen to stop people falling victim to such fakes. Of course, the company has measures in place that are supposed to stop fake versions of apps making their way to the store -- or at least getting them removed quickly -- but we've seen time and time again that these measures fail, thereby putting Android users at risk.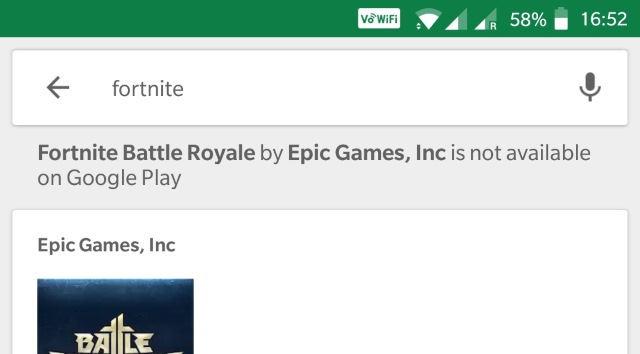 The warning that Google has chosen to put in place isn't going to fix the fake app problem overnight, but it's an important step in the right direction, and one that could help keep people safe.
Image credit: Rokas Tenys / Shutterstock