Confirmed: Fortnite for Android will risk players' security by sidestepping Google Play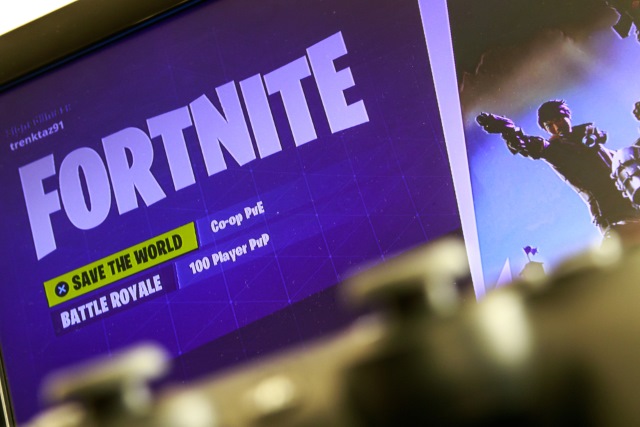 Fortnite for Android is one of the most eagerly-anticipated game launches of recent times, but the impending release could turn out to be something of a security nightmare. Following on from recent rumors, Epic Games has confirmed that Fortnite will not be made available through the Google Play Store.
Instead users will have to download the game directly from Fortnite.com -- something which means they will have to lower the security settings for their phone by allowing the installation of apps from unknown sources. Despite the security risks involved in this, Epic is eager to avoid paying a 30 percent cut to Google for Play Store distribution; but how long before the plan backfires?
See also:
While we still don't know exactly when the Android version of Fortnite will be released, it is widely thought to be linked to the launch of the Samsung Galaxy Note9 -- and possibly temporarily exclusive to the handset.
But whenever the launch takes places, anyone looking to get their Fortnite fix will not find what they are looking for in the Play Store. In an email to the Verge, Epic CEO Tim Sweeney said that his company "wants to have a direct relationship with our customers on all platforms where that's possible". He goes on to criticize the cut Google takes from sales of apps through its store:
The 30 percent store tax is a high cost in a world where game developers' 70 percent must cover all the cost of developing, operating, and supporting their games. There's a rationale for this on console where there's enormous investment in hardware, often sold below cost, and marketing campaigns in broad partnership with publishers.
So in order to avoid paying this fee, Fortnite will be made available as a direct download, and would-be gamers will have to allow their phones to install third party apps from unknown sources. By going down this route, Epic is opening up a big can of worms labelled "Security Problems".
Firstly, by requiring users to lower their security settings, Epic opens up Fortnite users to installing potentially-malicious apps they would otherwise have been protected against. While seasoned Android users will be aware of the security risks involved in using third party apps, this will not be the case for everyone. Learning that there is an untapped vein of exciting software out there, many people could be lured into installing all manner of dangerous apps.
Secondly, the fact that Epic has chosen to skip Google Play will not stop people using Google Play as their first port of call for the game. People who follow technology news will be aware that Fortnite is only being made available as a direct download, but most people don't follow technology news. After years of using Google Play to download every app and game under the sun, it's only natural that's this is where people will look for Fortnite, particularly when word of its release starts to spread. It's hard to imagine that a raft of fake Fortnite apps won't appear in Google Play -- just as happened with Super Mario Run -- and this will open people up to installing pointless, malicious, ad-laden crapware.
But, hey... Epic's saving a bit of money, so that's cool, right?
Sweeney says third-party markets like Steam have already proved successful:
We're confident Android will be similarly successful. Most importantly, mobile operating systems increasingly provide robust, permissions-based security, enabling users to choose what each app is allowed to do: save files; access the microphone; access your contacts. In our view, this is the way all computer and smartphone platforms should provide security, rather than entrusting one monopoly app store as the arbiter of what software users are allowed to obtain.
Sweeney can try to justify Epic's decision as much as he likes -- there's no getting away from the fact that it's a move that put people at risk.
Image credit: Rokas Tenys / Shutterstock