Epic calls Google 'irresponsible' for exposing Fortnite security flaw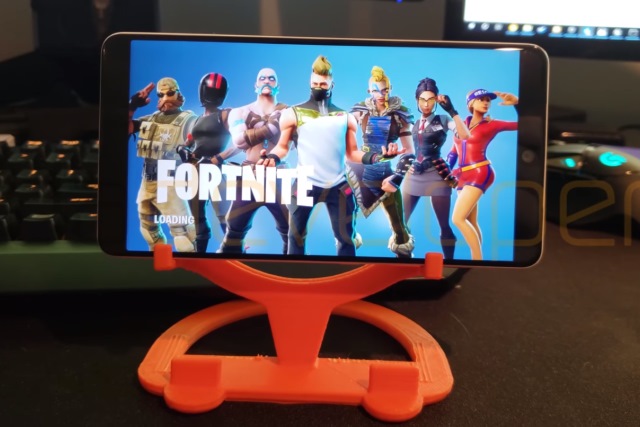 The CEO of Epic Games has slammed Google's "irresponsible" disclosure of a security bug in its hit game Fortnite. Tim Sweeney accused Google of trying to "score cheap PR points" by revealing a vulnerability in the game's installer.
Epic chose to bypass Google Play when it released Fortnite for Android leading to concerns about security. On Friday, Google revealed details of a security flaw that could be exploited to secretly install malware onto people's phones.
See also:
Taking to Twitter, Sweeney said that his company had worked tirelessly to fix the bug after it had been brought to light. He went on to criticize Google for releasing technical details of the flaw -- although Epic has already produced and pushed out a patch.
Android is an open platform. We released software for it. When Google identified a security flaw, we worked around the clock (literally) to fix it and release an update.

The only irresponsible thing here is Google's rapid public release of technical details.

— Tim Sweeney (@TimSweeneyEpic) August 25, 2018
Sweeney's issue is that Google did not give the patch enough time to spread among Fortnite users, increasing the risk that the vulnerability could be exploited. He went on to tweet:
We asked Google to hold the disclosure until the update was more widely installed. They refused, creating an unnecessary risk for Android users in order to score cheap PR points.

— Tim Sweeney (@TimSweeneyEpic) August 25, 2018
While concern about the number of people installing the patched installer is understandable, Sweeney concedes that "Google did privately communicate something to the effect that they're monitoring Fortnite installations on all Android devices(!) and felt that there weren't many unpatched installs remaining".
Epic continues to face criticism for failing to launch the Android version of Fortnite through Google Play, with many people believing that going down this route would mean that such problems would be detected sooner -- although it would also mean that Epic would have to pay a 30 percent cut to Google.
Image credit: XDA Developers