Sony SF-G TOUGH SD card is extremely rugged and world's fastest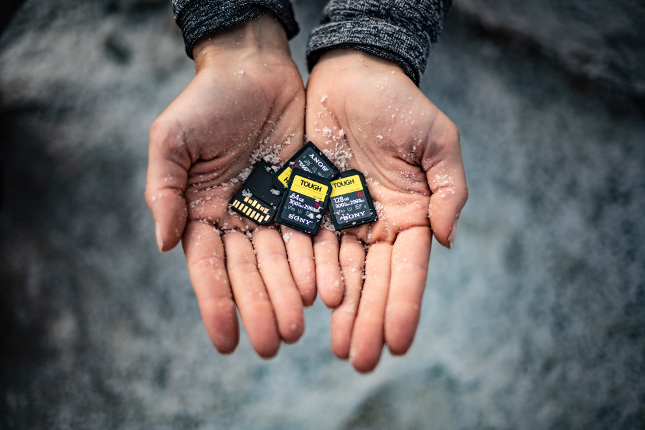 When you think of SD cards, your mind probably goes to brands such as SanDisk and Kingston. While both of those companies make great storage products, they aren't the only game in town. In fact, Sony actually sells both storage cards and USB flash drives that are quite good.
Sony's latest SD card is very intriguing. Called "SF-G TOUGH," it is designed to be extremely rugged -- it is IPX8 waterproof, IP6X dust-proof, and will survive drops from up to 5 meters. By design, it has no write-protection switch, as that part that can be prone to failure. In addition, Sony says these TOUGH cards are "X-ray proof, magnet proof, anti-static, temperature proof and feature UV Guard." Its durability is only half of the equation, however.
You see, it is also incredibly fast. Actually, Sony claims it is the world's fastest with up to 299MB/s write speed and 300MB/s read. These drool-worthy speeds are not just great for transferring files, but when recording 4K video too.
ALSO READ: Satechi launches Aluminum USB Type-C UHS-II Micro/SD Card Reader
"The new cards are 18 times stronger than SD standard (180N compared to 10N rating) to guard against bending and dropping, and use the world's first monolithic structure with a completely sealed one-piece molding that leaves no empty space in the card and prevents dust or debris from entering. The TOUGH spec. series uses materials of high-grade hardness, unlike conventional SD which uses a thin, 3-part ensemble. They are protected against typical physical damage that can affect conventional SD cards such as a broken plastic casing, broken data protection lock and broken connector ribs,"says Sony.
ALSO READ: HyperX releases gaming microSD cards
The famed company further says, "Transferring high-capacity photo and video files is made simple with the TOUGH spec. cards, thanks to a read speed of up to 300MB/s, another world's fastest, which dramatically streamlines the post-shooting workflow. Addressing the practical needs of photographers, the SF-G series TOUGH specification range feature a bright yellow banding design, making the card easier to spot in dark shooting conditions."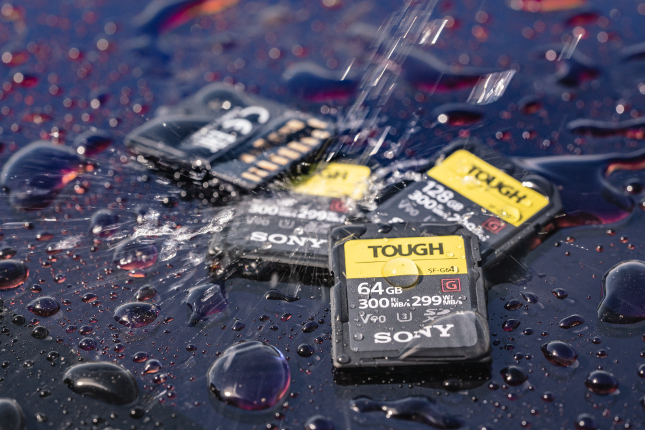 As you can expect, these cards are a bit pricey, but not insanely so. After all, if your files are important, it will be worth the premium to protect them. The 32GB variant is $72.99, while the 64GB model is $131.99. The top capacity, which is 128GB, will sell for a rather high $275.99. Sony says they will be available in October 2018.