Satechi launches Aluminum USB Type-C UHS-II Micro/SD Card Reader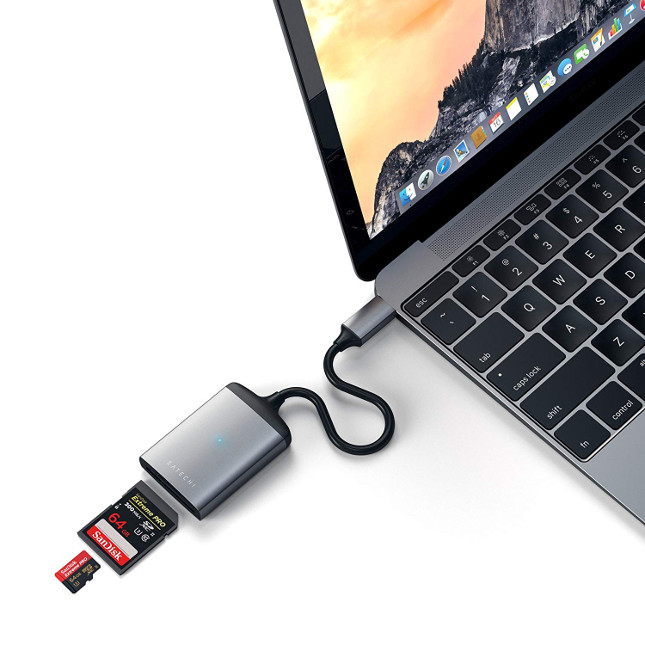 More and more laptops are being manufactured without SD card slots. For many consumers, this isn't a problem. For others, such as photographers, it is a huge pain point. Thankfully, adding a card reader to a notebook or desktop is as easy as plugging in a USB adapter.
Of course, these days, laptop manufacturers are also forgoing USB Type-A ports, making existing adapters incompatible without a USB-A to USB-C dongle. Alternatively, you can simply buy a USB-C card reader, and today, Satechi launches an absolutely gorgeous such product. Its new reader, which is made with aluminum, supports both SD and micro SD cards with up to UHS-II speeds. It doesn't just work with laptops, but tablets and smartphones too.
"Satechi, known for producing accessories that make everyday life more convenient, adds another solution to its arsenal of  USB-C accessories with the Aluminum Type-C UHS-II Micro/SD Card Reader. Featuring UHS-II lightning fast speeds of up to 312 Mbps, the handy adapter lets users shoot brilliant 4K videos and capture high-resolution images, while also providing quick photo downloads, smooth video editing and fast file transfers," says the company.
ALSO READ: Apple releases elegant and pricey Leather Sleeve for MacBook Pro
Satechi also says, "The efficient Aluminum Type-C UHS-II Micro/SD Card Reader doubles a user's productivity by providing simultaneous micro SD and SD card access. With its slim and compact design, the adapter fits easily into any camera or video bag for easy access, allowing users to view and upload exciting footage on-the-go through their Type-C smartphone, tablet or laptop."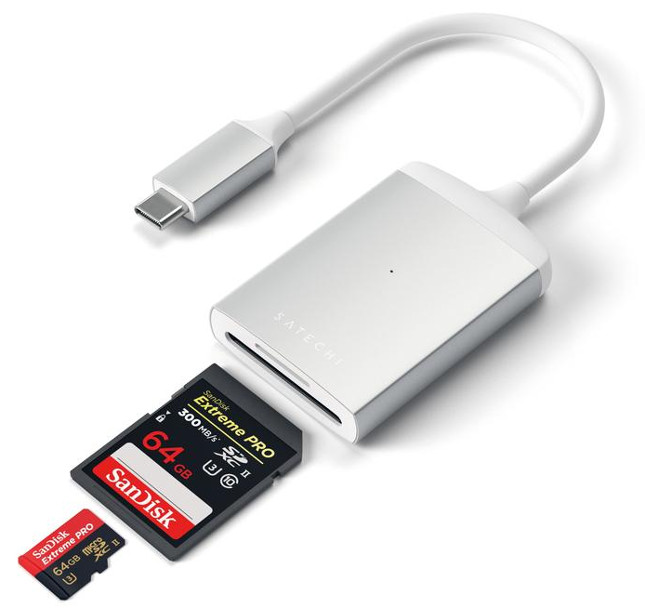 The Satechi Type-C Aluminum UHS-II Micro/SD Card Reader Adapter can be had on Amazon here for $39.99. It is currently showing out of stock, but it should become available very soon.
Consumers can choose between two color options, silver or gray, which matches Apple's MacBook Pro. Despite that, it will also work with Windows and Linux.