Android 9.0 Pie-based Oxygen OS Open Beta 1 lands on the OnePlus 6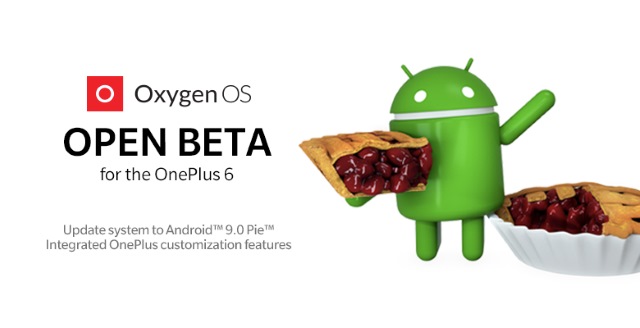 If you have a OnePlus 6, you can now get your first taste of Pie as the Android 9.0-based Open Beta has arrived.
OnePlus is often among the first handset manufacturers to release upgrades to the latest Android versions, and things are no different with Pie. At the moment it's not clear how many betas there might be, or when OnePlus intends to release the final version of its slightly-customized version of the operating system, but this beta release is the first step on that journey -- at least for those who weren't tempted by the earlier developer preview.
See also:
As this is a pre-release version, Android 9.0 Pie-based Oxygen OS Open Beta 1 is not being made available as an OTA update. Instead, anyone who is interested in trying it out will have to manually download and sideload the software -- and accept the risks associated with doing so. Once you have the beta installed, future beta builds will be available as OTA updates.
The upgrade to the latest version of Android includes the following new features and options:
Update system to Android 9.0 Pie

Brand new UI for Android P
New Android P gesture navigation
Other new features and system improvements

Integrated OnePlus customization features

Supported accent color customization
New Do Not Disturb mode with adjustable settings
New Gaming Mode 3.0

Added text notification mode
Added notification for 3rd party calls
As this is a beta version, you can expect to encounter a few problems here and there, and OnePlus highlights a number of known issues:
Some applications may not function as expected when running on this beta version
Google Pay service is not working
Google Play Store might show "Device is not Certified by Google"
If you're interested in trying out the beta, you'll find full instructions for downloading and installing it in the OnePlus forum.