TP-Link releases breathtaking Archer C5400X MU-MIMO Tri-Band Gaming Router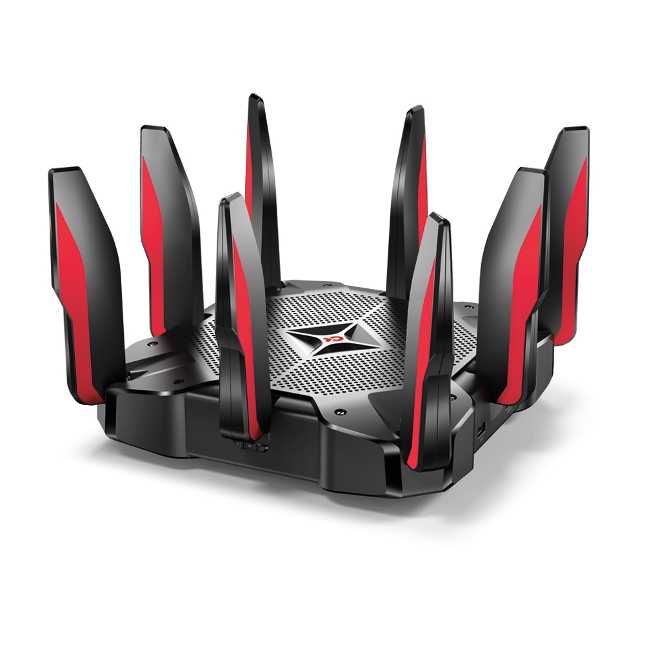 TP-Link is mostly known for offering cost-friendly networking equipment, but that doesn't mean it can't also focus on the high-end too. Quite frankly, it is wise to offer many models with differing specifications -- and at different price points -- to best meet the needs of all consumers.
Today, TP-Link releases a router that caters to gamers and enthusiasts. The "Archer C5400X," as it is called, is breathtakingly designed -- it looks like an alien spaceship, or some sort of overturned robotic spider. To be honest, it is almost a bit scary in its appearance -- the eight antennas look intimidating and menacing. Looks aside, it is chock full of top specs and plenty of useful ports. And yes, it features Amazon Alexa support, because, why not?
"Delivering continuous rapid Wi-Fi across your entire home, Archer C5400X features a powerful, leading-edge 1.8 GHz 64-bit quad-core CPU, three co-processors and 1 GB RAM to reach Wi-Fi speeds up to 5400 Mbps over one 2.4 GHz (1000 Mbps) and two 5 GHz (2167 Mbps) bands. With three Wi-Fi bands, eight Gigabit LAN ports and one Gigabit WAN port, Archer C5400X routers create solid connections for more devices across your network," says TP-Link.
ALSO READ: TP-Link announces Intel-powered Archer C2700 Dual-Band AC2600 Wi-Fi Router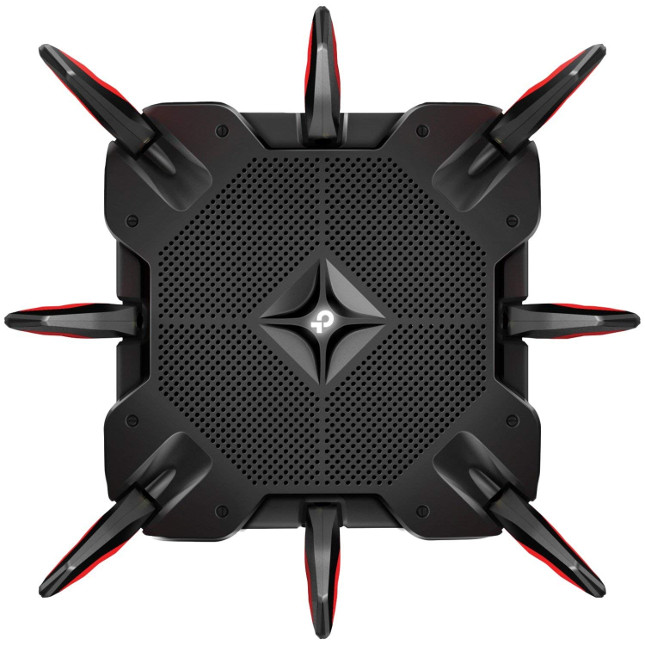 The company further says, "To further enhance your gaming and streaming experience, C5400X routers are equipped with RangeBoost technology to provide strong reception quality and sensitivity at far distance. This allows you to keep your devices connected throughout the home, from the basement to the garage, and even the backyard, with greater range when compared to traditional routers."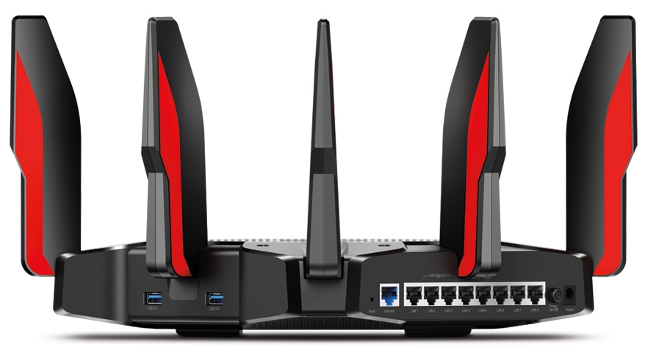 TP-Link shares the following hardware specifications.
Tri-band AC5400 with 2.4 GHz (1000 Mbps) + 5 GHz (2167 Mbps) + 5 GHz (2167 Mbps)
1.8 GHz 64-bit quad-core CPU + 3 co-processors
1 GB RAM
8x Gigabit Ethernet LAN ports
1x Gigabit Ethernet WAN port
2x USB 3.0
16 GB EMMC
8x external antennas
Bluetooth (for setup)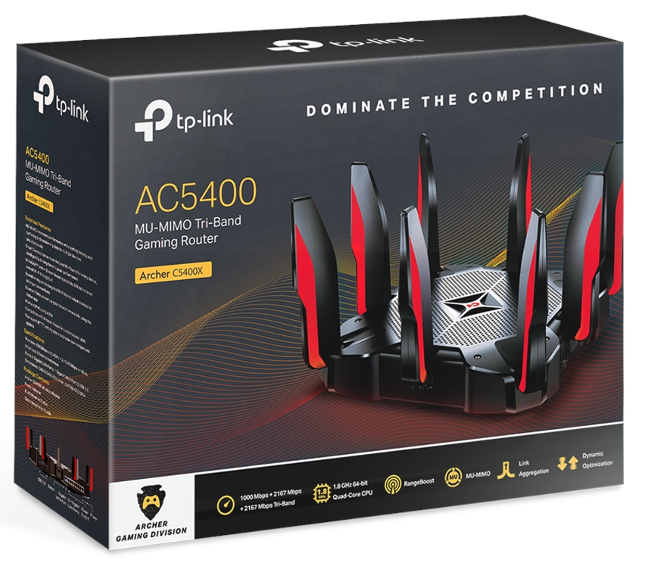 The TP-Link Archer C5400X MU-MIMO Tri-Band Gaming Router can be had from Amazon [amazon_textlink asin='B076HRZJ66' text='here for $399.99' template='ProductLink' store='betanews02-20' marketplace='US' link_id='65a1fa47-b1d3-11e8-bd0c-7bc43ca386e4']. If almost $400 is too much for you, do not worry -- the company offers plenty of other less expensive models too.