Twitter hits Alex Jones and Infowars with permanent bans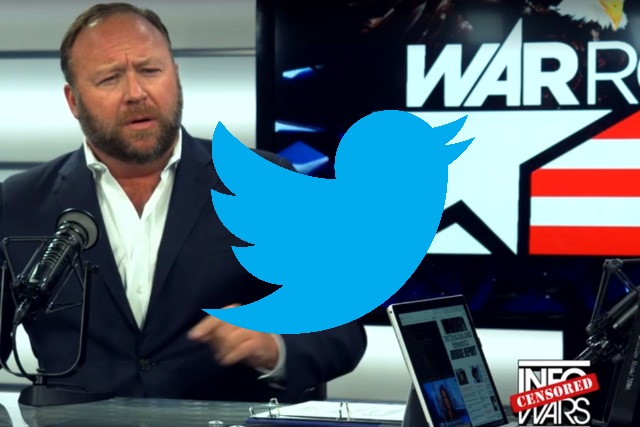 Fueling the right-wing conspiracy theorist's view that the world is out to get him, Twitter has followed the lead of other social media companies and banned Alex Jones from its platform.
With his output dubbed "hate content", Jones found himself removed from Spotify, Facebook and iTunes, but Twitter's Jack Dorsey previously refused to follow suit saying that the Infowars frontman "hasn't violated our rules", insisting that his company enforces its rules "impartially, regardless of political viewpoints". But after Jones posted videos earlier this week that violated Twitter's policy on abusive content, he has been permanently banned.
See also:
The ban means that Jones can no longer use either Twitter or Periscope, but it extends even further than that. Infowars is also banned from both platforms, and Twitter says that it will monitor for signs that either the individual or the organization is using other accounts to try to get around the ban.
While it is not known for sure why the ban has suddenly been enforced, it is believed to be related to a confrontation between Jones and CNN reporter Oliver Darcy earlier this week. This week also saw Jones having a run-in with Senator Marco Rubio:
'Don't touch me again, man': Sen. Marco Rubio faces off against InfoWars conspiracy monger Alex Jones in hallway heckle spat https://t.co/d7o4wlvD3w pic.twitter.com/Z9Rj3ufv0O

— CNBC (@CNBC) September 5, 2018
Tweeting about the new ban on Alex Jones and Infowars, Twitter said:
Today, we permanently suspended @realalexjones and @infowars from Twitter and Periscope. We took this action based on new reports of Tweets and videos posted yesterday that violate our abusive behavior policy, in addition to the accounts' past violations. https://t.co/gckzUAV8GL

— Twitter Safety (@TwitterSafety) September 6, 2018
The company said that it would not be giving any details of the ban:
As we continue to increase transparency around our rules and enforcement actions, we wanted to be open about this action given the broad interest in this case. We do not typically comment on enforcement actions we take against individual accounts, for their privacy.

— Twitter Safety (@TwitterSafety) September 6, 2018
Twitter also announced that it would be looking out for other accounts associated with Infowars and Alex Jones:
We will continue to evaluate reports we receive regarding other accounts potentially associated with @realalexjones or @infowars and will take action if content that violates our rules is reported or if other accounts are utilized in an attempt to circumvent their ban.

— Twitter Safety (@TwitterSafety) September 6, 2018
Anyone now trying to access Jones' Twitter feed is greeted by the following message:
Account suspended

This account has been suspended. Learn more about why Twitter suspends accounts, or return to your timeline.
Over on Infowars, Jones has continued to suggest that he is being censored by "big tech", and his legions of supporters seem to agree judging by the responses to Twitter's tweets.