Apple kicks Alex Jones and Infowars podcasts from iTunes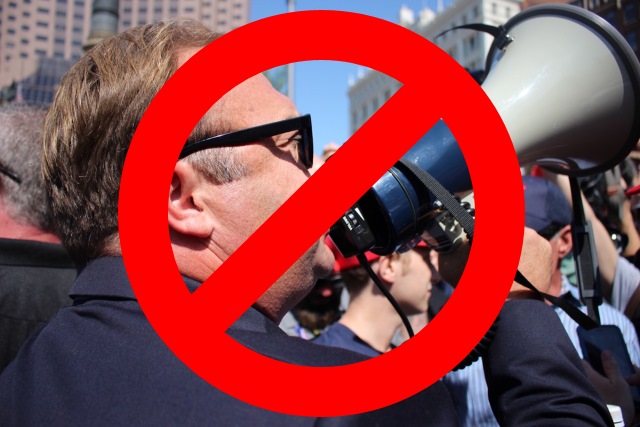 Alex Jones -- conspiracy theorist extraordinaire and founder of right-wing media platform Infowars -- has fallen foul of a number of companies' policies recently, and Apple is the latest to take exception to his output.
YouTube started things off recently by removing some of his videos, and he was then suspended from Facebook for a month. Spotify decided that Jones' podcasts were "hate content" and removed several from its platform. Now Apple has done much the same, removing Jones' own podcasts from iTunes as well as those of Infowars.
See also:
Jones is famous for a string of conspiracy theories, including suggesting that the Sandy Hook and San Bernardino shootings were "false flags". He is currently being sued by the families of Sandy Hook over allegations of defamation and harassment. Infowars now has just one podcast remaining on iTunes -- Real News With David Knight -- and Apple's actions are likely to severely impact Jones and his team and the reach they are able to enjoy.
In a statement given to the media about the removals, Apple said:
Apple does not tolerate hate speech, and we have clear guidelines that creators and developers must follow to ensure we provide a safe environment for all of our users. Podcasts that violate these guidelines are removed from our directory making them no longer searchable or available for download or streaming. We believe in representing a wide range of views, so long as people are respectful to those with differing opinions.
News of the podcasts removal came from BuzzFeed which notes that it is not clear why the Real News With David Knight podcast was not affected by the cull.
Image credit: Belltreephotography / Shutterstock