Roblox gets virtual NFL helmets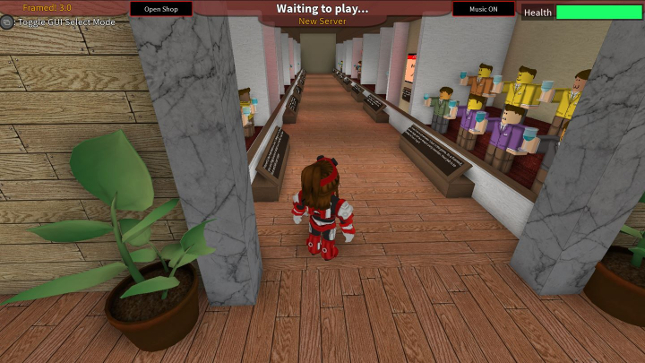 If you aren't familiar with Roblox, you probably don't have any young children. You see, the Minecraft-like game is wildly popular with younger folks -- it is a legit phenomenon. And yes, older kids and adults enjoy the game too.
Today, Roblox announces a partnership with the National Football League. Players can now customize their avatar with an NFL helmet, and all 32 football teams are represented.
"Roblox users can represent their favorite NFL team in the more than 40 million digital reality experiences on the platform. The virtual helmets are available for FREE for a limited time. To unlock a helmet, players simply select their favorite team from the Roblox Catalog and they will then have access to the virtual item through the end of the regular season," says Roblox
ALSO READ: American Girl selling 'Xbox Gaming Set' for dolls
Jaime Weston, NFL Senior Vice President of Marketing, Creative, and Branding explains, "We are always excited to serve kids and teens who are fans of the NFL in a way that is authentic to them and their love of football. Working with Roblox extends our reach to an eager audience of fans looking to rep their favorite team on a popular online entertainment platform. NFL fans love to display their fandom wherever they can, and we are excited to add Roblox to that mix."
Go for the glory 🏈! Cheer on your favorite @NFL teams with exclusive, limited-time virtual helmets from now until October 10: https://t.co/VYo8ohON6L pic.twitter.com/mrd8kMqjM5

— Roblox (@Roblox) September 11, 2018
While this is really exciting stuff for those that love both Roblox and the NFL, sadly, you cannot keep the helmet forever. Roblox explains below.
Select your favorite NFL team and grab their helmet to show off your team spirit! Please note, these virtual helmets are only rentable and will only be available in your inventory for 81 days. The helmet will disappear from your inventory before or on December 30, 2018.
It is better than nothing, I suppose, but it is unfortunate that Roblox players cannot represent their favorite NFL team all year long. Hopefully this is a partnership that the two companies will renew every year.