Best Windows 10 apps this week

Three-hundred-and-one in a series. Welcome to this week's overview of the best apps, games and extensions released for Windows 10 on the Windows Store in the past seven days.
Microsoft revealed the features that are deprecated or removed in Windows 10 version 1809, the October 2018 Update.
As always, if I've missed an app or game that has been released this week that you believe is particularly good, let me know in the comments below or notify me via email.
Discounts this week
The following list is a selection of the best deals. Make sure you check out the Store for all offers.
Some apps are discounted for more than one week. Only new apps and games are listed below. Check out the previous post in the series for past offers that may still be valid.
New Apps and games for Windows 10
History Search (Microsoft Edge Extension)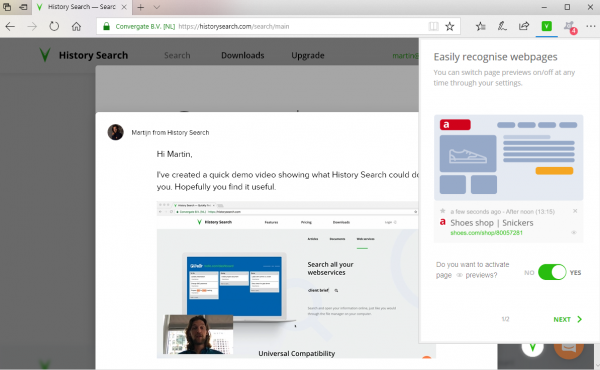 History Search is a new browser extension for Microsoft Edge that integrates the service historysearch.com in the browser.
Historysearch.com is a cloud-based service that saves web activity in a cloud-based archive so that users may access it from wherever they are regardless of the products that they use.
History Search indexes the text on webpages when they are loaded in the browser and you may also import the browsing history.
You can search the archive using the extension or website, and if you enable visual previews, get those as well.
History Search is available for all major browsers (Firefox, Chrome, Safari, Opera, and Microsoft Edge).
Note that free accounts are limited to searching the last 3000 entries. Paid accounts start at $3.99 per month and the $5.99 professional account unlocks searches across the entire history.
Search Context (Microsoft Edge Extension)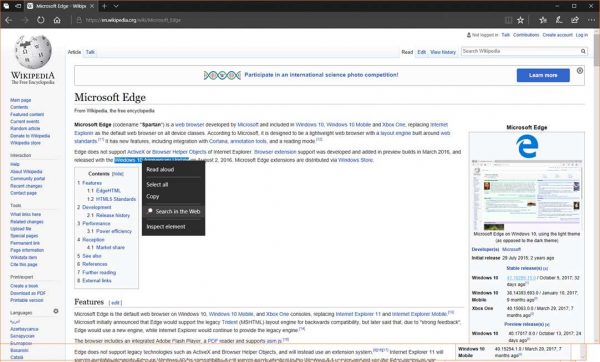 Search Context for Microsoft Edge adds an option to Edge's context menu to search for the selected text using a different search engine.
It's a simple extension but may be useful to users who work with two different search engines regularly.
Sonca ($7.99)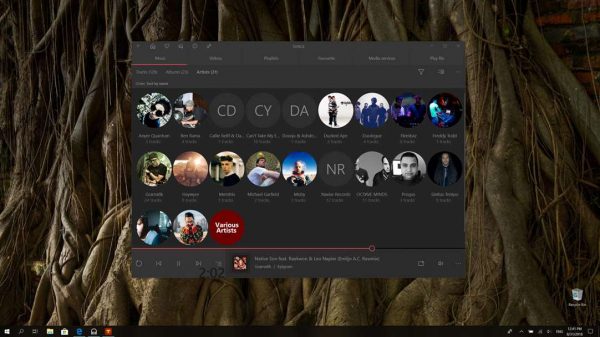 Sonca is a new music app that is currently in beta. The app supports local and cloud-based music playback, and cloud services such as Dropbox, OneDrive, Google Drive, and Yandex Disk. You can also integrate FTP servers next to that.
Sonca combines music from all sources that you add to the application into a media library that you may then browse, search, and manage using it.
Notable updates
Unigram, a Telegram client, supports adding multiple accounts with different phone numbers and restores voice call support.
zTwitch Twitch client gets fullscreen chat overlay support and more.