Best Windows 10 apps this week

Three-hundred in a series. Welcome to this week's overview of the best apps, games and extensions released for Windows 10 on the Windows Store in the past seven days.
Microsoft started to interrupt some third-party browser installations recently in the latest Insider version of Windows 10 but turned it off quickly after user outcry on the Internet.
As always, if I've missed an app or game that has been released this week that you believe is particularly good, let me know in the comments below or notify me via email.
Discounts this week
The following list is a selection of the best deals. Make sure you check out the Store for all offers.
Some apps are discounted for more than one week. Only new apps and games are listed below. Check out the previous post in the series for past offers that may still be valid.
New apps and games for Windows 10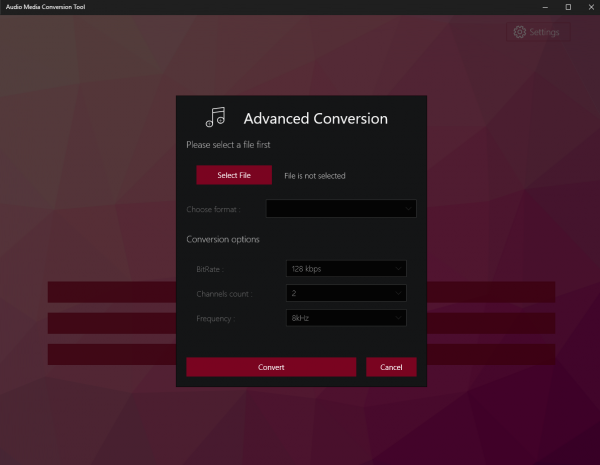 Audio Media Conversion Tool is a free program to convert audio or video files to audio. The program supports a wide range of input and output formats including mp3, mod, wmv, avi, wma, wav, or ogg.
It features options to run quick conversions that require little user input (other than the target format), and advanced conversions that give you control over parameters such as bitrate, channels, and frequency.
You may use the application to trim audio files as well.
myTube! Companion (also for Chrome and Firefox)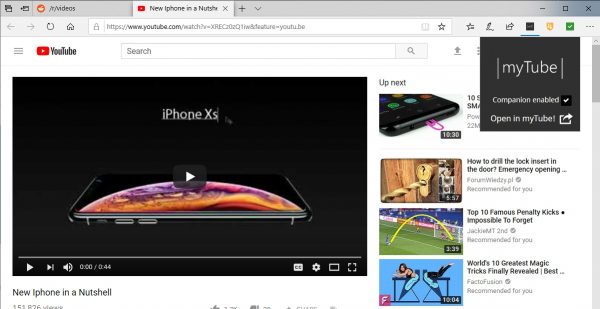 myTube is a popular YouTube video player for Windows 10, arguably the best that is available right now considering Google's stance on ignoring the Windows Store for the most part.
The app is not free but available for a one-time purchase price of $0.99.
The myTube! Companion browser extensions integrate the app better on the system. While it won't redirect YouTube links that are activated in a browser automatically, it adds an option to launch any YouTube video in the myTube! application.
Just activate the icon of the extension and select "open in myTube" to load the video in the myTube app. Note that you do need the app installed for the feature to work.
Online IP Cameras Pro ($0.99 currently, regular price $9.99)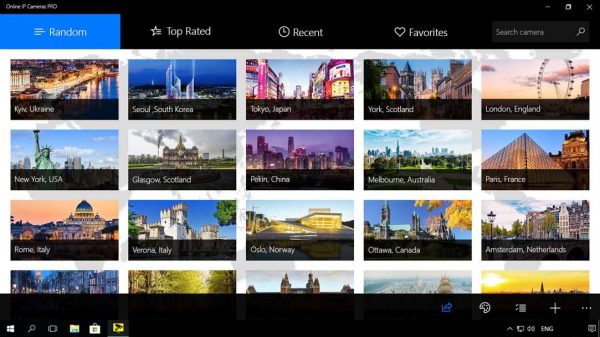 The app is a browser for public webcam streams that you can watch. It features a top rated, recent, and favorites section, and you may use the built-in search to find cameras of interest.
Cameras are sorted by location and a click on a location such as Amsterdam, York, or Ottawa loads the feed of the camera in the app.
The app supports Cortana voice commands, options to draw with Windows Ink, and screenshot sharing.
Text Editor -- Write Beautifully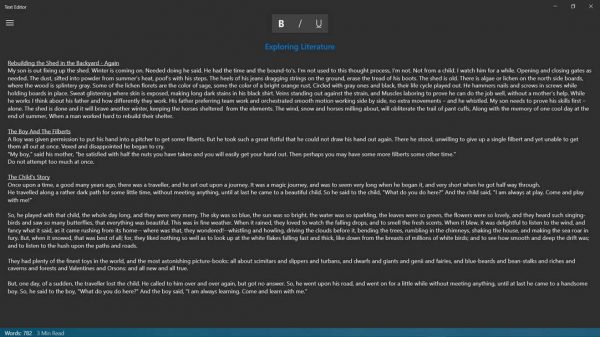 Text Editor -- Write Beautifully is a distraction free text editor for Windows 10 devices.
It uses fluent design but can put the focus on the text entirely so that you are not distracted when you are writing.
It offers some advantages when compared to Notepad, such as support for formatting options.
Notable Updates
To-Do app by Microsoft received a bunch of updates featuring a new look, faster mobile syncing, live tiles support and more. Some features landed only for Insiders for now.
Microsoft's Your Phone app that links Android devices to Windows 10 devices supports SMS sending and receiving in the latestupdate.