Google's new Voice Access app lets you control your Android phone with your voice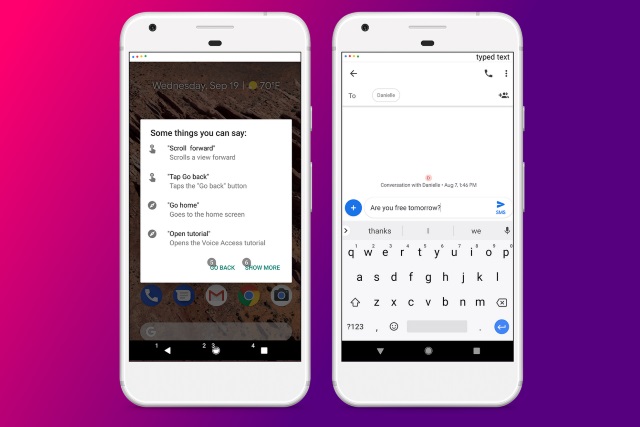 Google has a new app that allows for full control of an Android phone with your voice -- Voice Access. While it has been possible to perform simple actions such as switching apps and writing messages, the ability to interact with on-screen elements is something that has been missing.
Pitched as an accessibility tool, Voice Access fills in many gaps in Android's voice control system, making it possible to navigate apps, edit text and much more.
See also:
Although Google says that Voice Access is helpful for people with Parkinson's disease, multiple sclerosis, arthritis, spinal cord injury and other conditions, the company recognizes that full voice-control of Android is something that will appeal to many other people as well.
Introducing the new app, Google says:
When using Voice Access, you can compose and edit a text message hands free by saying "Ok Google", and open your favorite app with the "open" command. Then, select the text field by speaking the number Voice Access displays next to it. After saying your message out loud, like "would you like to meet for lunch tomorrow?" you can edit the text using phrases like "replace tomorrow with Saturday" to change the day you want to meet. Speaking commands such as "delete the line" or "undo" will start over and when you've finished, you can say "stop listening".
You can download Voice Access from Google Play, and over on the accessibility blog you'll find a guide to what the app is capable of.