For those with serious charging needs, here comes the ChargeHub Powerstation 360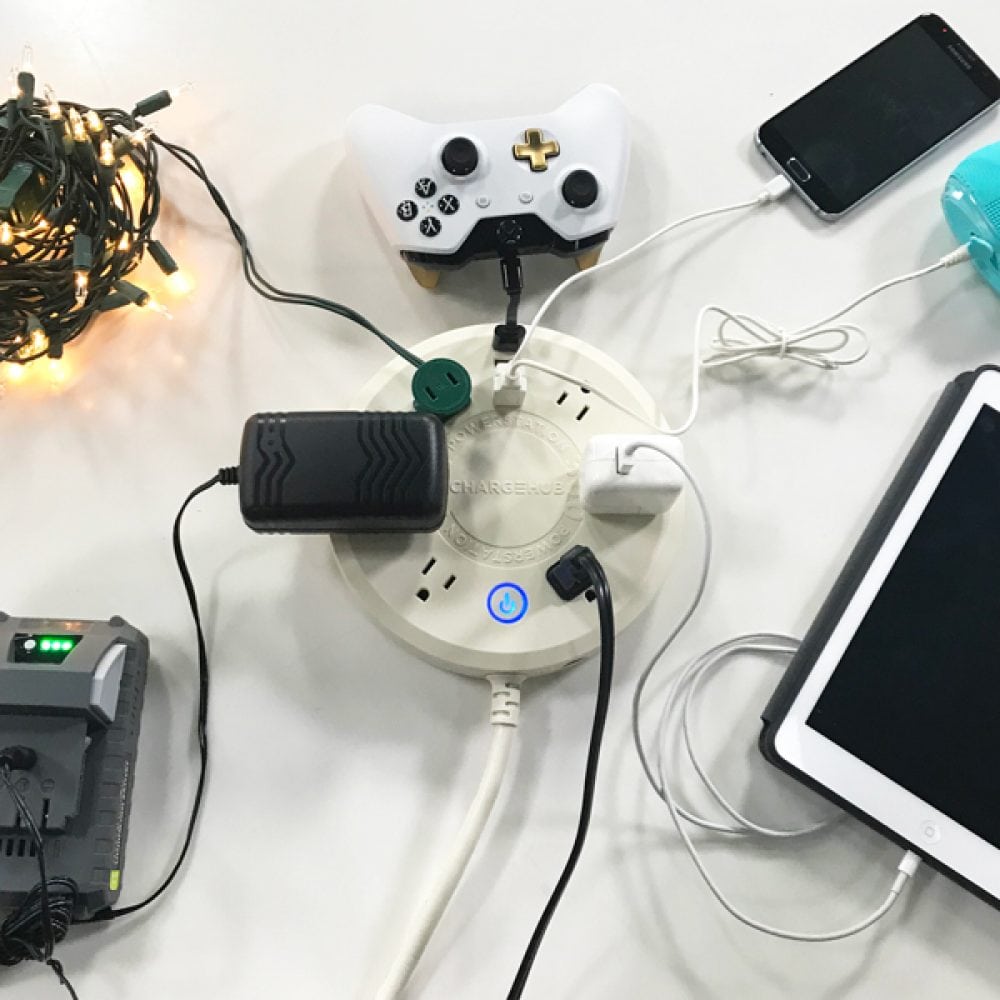 We all have lots of different devices that need charging on a regular basis, often at the same time, placing ever increasing demand on our plug sockets, and resulting in companies attempting to deliver different solutions to the growing problem.
Cheap power strips and USB hubs offer a solution of sorts, but if you're after something more advanced, there's the Chargehub Powerstation 360 Surge Protector Power Strip. Quite a mouthful, huh? It's made by Limitless Innovations, an Illinois-based company.
The hub is a circular design, so you can plug in all sorts of devices around it.
Its main features are:
Charges up to 10 devices at once
Features 4 USB Ports and 6 AC Outlets
Each USB Port utilizes patented SmartSpeed Technology at 2.4A per port, providing a fast charge for virtually any USB device
Promotes up to 4000 Joules of surge protection that ensures devices are safe from power fluctuations, spikes and surges
Includes screws, hanging template, and instructions for easy wall mounting
The Chargehub Powerstation 360 retails for $59.99, is available now, and you order one here. It could make for an interesting holiday gift this season.