Mozilla partners with ProtonVPN to offer security-conscious Firefox users a VPN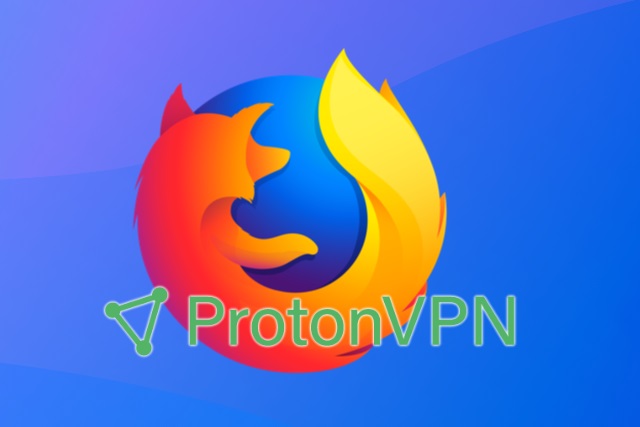 Mozilla has announced a partnership with ProtonVPN as it explores new ways to keep people safe online.
Starting today, a select group of Firefox users in the US will see an ad for ProtonVPN encouraging them to take out a monthly subscription with the service. It's an experiment that is part of Mozilla's attempt to explore new revenue streams to help keep Firefox funded.
See also:
Mozilla says that the experiment will run over the next couple of months, and it comes after its own research suggests that users want additional ways to stay safe online. In a blog post announcing the partnership, the organization says: "With that in mind, over the next few months we will be running an experiment in which we'll offer a virtual private network (VPN) service to a small group of Firefox users".
It goes on to explain the reasons for the partnership, and why ProtonVPN was selected:
This experiment is also important to Mozilla's future. We believe that an innovative, vibrant, and sustainable Mozilla is critical to the future of the open Internet, and we plan to be here over the long haul. To do that with confidence we also need to have diverse sources of revenue. For some time now Mozilla has largely been funded by our search partnerships. With this VPN experiment which kicks off Wednesday, October 24th, we're starting the process of exploring new, additional sources of revenue that align with our mission.
ProtonVPN says that it believes that its own vision of privacy and security aligns with that of Mozilla. The company goes on to explain how the new scheme will work:
The Mozilla and ProtonVPN partnership is an experiment in finding new ways to keep Internet users safe while simultaneously ensuring that open source and non-profit software development gets the resources that it deserves. As part of this experiment, a small group of randomly selected US-based Firefox users will be shown a recommendation to get better online privacy with a ProtonVPN subscription. These subscriptions will be billed directly by Mozilla and the majority of the revenue from these subscriptions will go to Mozilla, directly supporting Mozilla's mission

Even though Mozilla will process these subscriptions, users who subscribe to the service through Mozilla will still receive the exact same software and benefits that come with our ProtonVPN Plus subscription. From a customer support perspective, we will also be fully supporting Mozilla ProtonVPN users, and Mozilla's subscribers will receive a 30-day money back guarantee, just like ProtonVPN's subscribers do.
Depending on the success of the experiment, it may be rolled out globally, but for now it will be limited to people in the US running the latest desktop version of Firefox on Windows, macOS or Linux.