How to access your iPhone's secret emoticon keyboard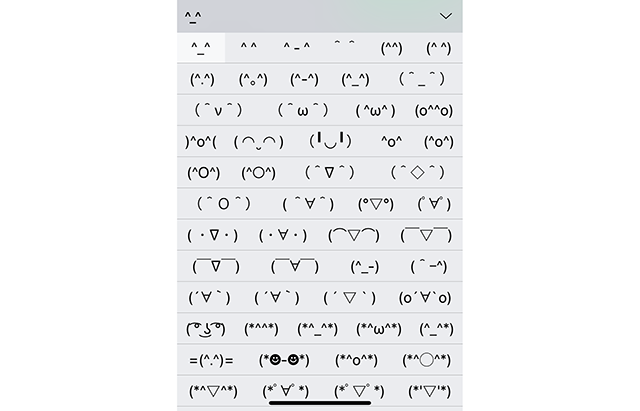 Before emojis took over the world, people who wanted to add some tone or feelings to text messages or emails would use emoticons (or smileys) -- faces made up of punctuation characters.
They're still in use today, but people prefer to send emojis, or -- if you're an iPhone user -- you might enjoy using Apple's new face-tracking Animoji instead. But if you want to go old school, there's a special emoticon keyboard hidden inside iOS.
You can access a selection of emoticons through the Japanese keyboard. Just follow these instructions:
Open Settings, General and select Keyboard.
Tap Keyboards, and then tap on Add New Keyboard.
Scroll down until you see Japanese. Tap that and select 'Kana' keyboard. Tap Done.
When writing a message in the future, press down on the globe icon on the left below the space bar.
Select the Kana keyboard, and then tap on the smiley face option in the bottom left corner.
You'll now be able to choose which emoticon you want to add to your message. There are lots to choose from.
Switch back to your default keyboard when done.