Google is working on a patch for weird double-notch bug affecting Pixel 3 XL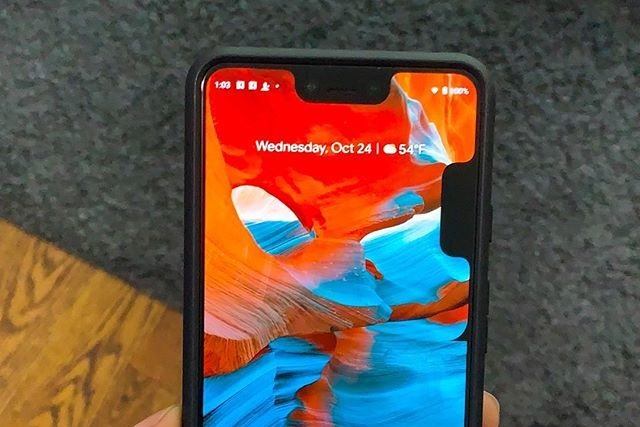 The notches that grace an increasing number of phones -- from the iPhone XS to the OnePlus 6T -- have proved quite divisive, but it seems unlikely they are going to disappear anytime soon. In fact, thanks to a weird bug,some Pixel 3 XL owners have found that they have extra notches to contend with.
A number of users have encountered a bug that adds a second notch to the side of the screen in addition to the usual one at the top. The cause of the problem is not known, but Google is working on fixing it.
See also:
The good news is that the bug can be temporarily fixed with a quick restart of a problematic phone, but there's no word on just want is causing the problem. Numerous people have taken to Twitter and Reddit to post photos of their extra notches, and it would appear that the issue is somehow related to screen rotation.
So my Pixel randomly grew another notch today. 😂 https://t.co/c6Pff9MVmW pic.twitter.com/ugjfLmCkDZ

— UrAvgConsumer (@UrAvgConsumer) October 24, 2018
Speaking to Android Police, Google has confirmed that it is aware of the issue -- it would be strange if it wasn't, after all -- and says that there is a fix in the works. No timescale has been suggested, so if you have a double-notched Pixel 3 XL, you'll have to either put up with the intrusion, or keep restarting your phone to enjoy your screen unimpaired.
Image credit: UrAvgConsumer