Amazon gives free shipping to all this holiday season -- no minimums or Prime required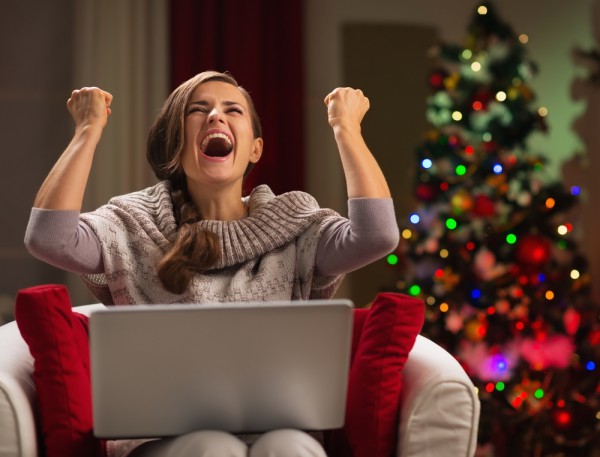 Earlier this year, I was on the fence about renewing my Amazon Prime account. Don't get me wrong, it's a great value, but I have been on a quest to save money. Then life happened, and I totally forgot about the upcoming Prime decision. In August, the service auto-renewed, and rather than fight for a refund, I decided to just keep it. Why? Well, besides enjoying the streaming video service, I love the "free" shipping aspect. I justified it by telling myself that with the holidays soon approaching, I would be thankful to have Prime for gift buying.
Well, today I feel sort of like a fool. You see, Amazon announces that all shoppers will get free shipping with no minimum dollar amount required. In other words, one of the biggest perks of Prime service -- not needing to spend at least $25 for free shipping -- is just being given away to all.
ALSO READ: Amazon unveils Fire TV Stick 4K with Alexa Voice Remote, Dolby Vision, and HDR10+
"This holiday season Amazon is giving customers even more convenient and faster delivery options. Starting today, November 5, and for a limited time, all Amazon customers can enjoy free shipping with no minimum purchase amount on orders that will arrive in time for the Christmas holiday. This offer applies to hundreds of millions of items -- the largest free shipping selection in the country," says Amazon.
ALSO READ: Cavalier Audio launches premium Maverick Bluetooth/Wi-Fi speaker with Amazon Alexa
Doug Herrington, Senior Vice President of North American Retail at Amazon offers the following statement regarding this new promotion.
This holiday, customers can enjoy free shipping with no minimum purchase amount on orders that will arrive in time for Christmas, including items from Amazon's expertly curated Gift Guides across electronics, fashion, home and toys. With hundreds of millions of items available for free shipping to all Amazon customers and more than three million items available with Prime FREE Same-Day Delivery, customers can enjoy the largest selection of items that are fast and free.
Is Prime worthless for holiday shoppers now? Not entirely. You can still get faster free shipping as a member of the service, including same-day, next-day, and 2-day delivery. The Prime-free complimentary shipping promotion will have longer delivery dates. If you are a responsible shopper that gets their gift-buying done early, however, this is largely inconsequential.
Photo credit: Alliance / Shutterstock